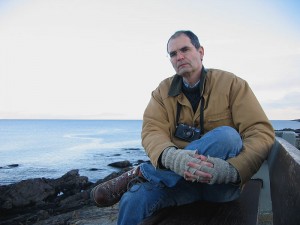 My last post raised questions about the wisdom and folly of riding home in the snow. Adverse conditions pose technical challenges for a rider but I want to focus more closely on risk assessment and the personal responsibility I assume when I get onto the scooter.
Many assume riding is inherently dangerous and I won't disagree. I'm never sure how to respond when someone tells me they would never ride a motorcycle because it is too dangerous. Even a brief look at Ride2Die.com is a sober reminder of how things can go terribly wrong. But what's missing from these cautions is the consideration a rider brings to the ride. In this case my assessment of circumstances and the skills and expertise I bring to the decision making process. An accident or other dangerous encounter is not a certainty and the risk of one can be greatly mitigated by careful and deliberate choices. And this brings me to my choice to ride home in the snow.
When I began riding again less than two years ago I read a lot of motorcycle training books. I remember one warned against riding at night and in the rain. Ever. And it provided strong arguments in support of that position. Riding in the snow was at best a fool's errand. So how have I arrived at a place where I ride in rain, at night, and in the snow?
I am not indifferent to the risks posed by these conditions and have considered them carefully while sitting in the comfort of my living room, while standing in the doorway making a decision about riding, and while on the back of the scooter. I ask myself if I am up to the ride technically, physically, and mentally. I run through the potential pitfalls. And finally I ask if I am ready to accept the consequences of my decisions.
I don't want to talk about legal responsibility or the bad habits or missteps of other drivers. I can't control whitetail deer or objects on the road. I can't control potholes or gravel. They are part of the roadway landscape and I can either accept them or not ride. So I choose to focus on what I can do as a rider and find there is a wide range of actions at my disposal.
Back to the ride in the snow. Several ideas have been raised about my decision. One is that it was a bad decision. I agree, sort of. For me it was the wrong decision based on my general desire to not have to ride in snow. I don't like riding in snow and had I known what was ahead I would not have ridden. I don't accept the idea however that any riding in snow is crazy or ill fated. It all depends.
Another point raised was I should have known better than to get on the scooter and ridden off when snow was already falling. Guilty. In hindsight I should have ridden the bus.
The most interesting comments were when things got bad I should have parked the scooter and gotten home another way. The risk to life and limb being too great. I agree and this is the one I struggle with. I could have parked the scooter almost anywhere along the way home yet I didn't. It's not like it didn't occur to me as an option. I considered the situation and determined I would be able to continue on. I was constantly testing the road surface, minding the traffic levels, mediating my speed to match the limits of the scooter in the snow and my own ability to manage slipping and sliding. I even factored a fall into the equation. Considering these things I determined the risk to be manageable.
I've been looking at Tom Brown's Field Guide to Wilderness Survival where he identifies the mind as the most important tool to survival. And in order to keep the mind functioning smoothly one must have a positive attitude. I suggest the same applies to riding, especially in adverse conditions.
For riders who don't have experience in foul weather this kind of ride may appear foolhardy. Others may consider I a personal challenge to master, a chance to test skill and mettle and stretch the limits of experience. While I don't seek out these kinds of situations I know they will present themselves and coping with them have meaning and importance.
The bottom line – as long as I carefully consider what I am doing and make honest evaluations I am comfortable accepting the risk and outcome. I did this last year when I dropped my LX150 in the snow on the way to work, when I destroyed the LX150 while attempting to change the drive belt, and most recently making the ride home in the snow.
I'll close with a recollection of sailing one morning out of Provincetown, Massachusetts north to Portland, Maine in high winds and a rough sea. As the weather worsened a sudden, strong gust of wind almost knocked the boat down while I was setting a reef in the mainsail. I remember a flash of disaster in my mind but immediately began an assessment of what to do next. My skill and experience was equal to the situation and my friends and I sailed on to our destination. While not an experience for every sailor it was not an unreasonable level of risk for me. And so it was for the Vespa and I in the recent snow.