Moto Hang Approaches
Last evening I rode past the Moto Hang lounge in Boalsburg.  No one around.  Just the poster on the barn door suggesting things to come.
The next gathering will be this Wednesday evening at 5:30pm on September 7, 2016. With cool weather ahead there won't be many more Moto Hangs this season.
I've been lax in posting pictures.  Here are a few from the last one I attended.  Got there late — a lot of people had already departed.  I keep thinking I would like to do a portrait project of the people who attend.  Not sure if anyone would be interested in enduring the gaze of the camera.  Not sure if I have the time and energy right now to follow through.
So here's a look at the last gathering in Boalsburg, Pennsylvania.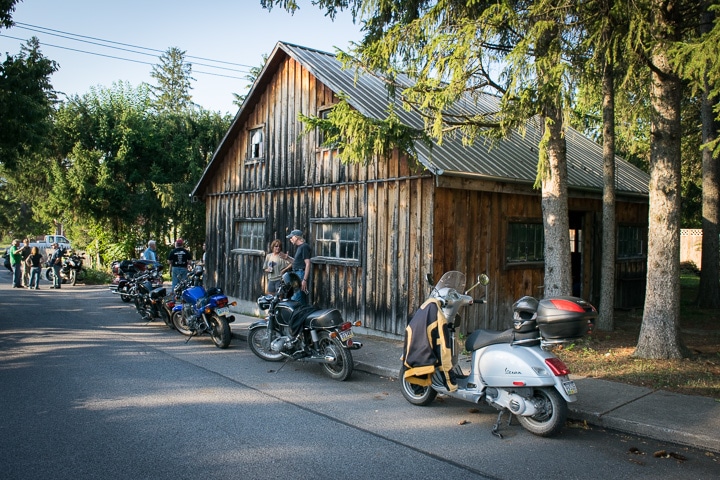 A lot more riders are showing up these days.  The gravel alley behind the shack fills up fast so there's a lot of overflow along Academy Street.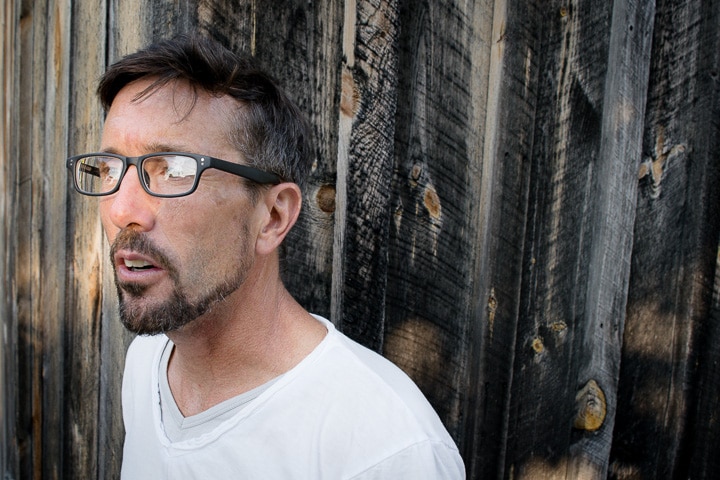 Ken Hull, founder of the Moto Hang, caught by the camera during the evening.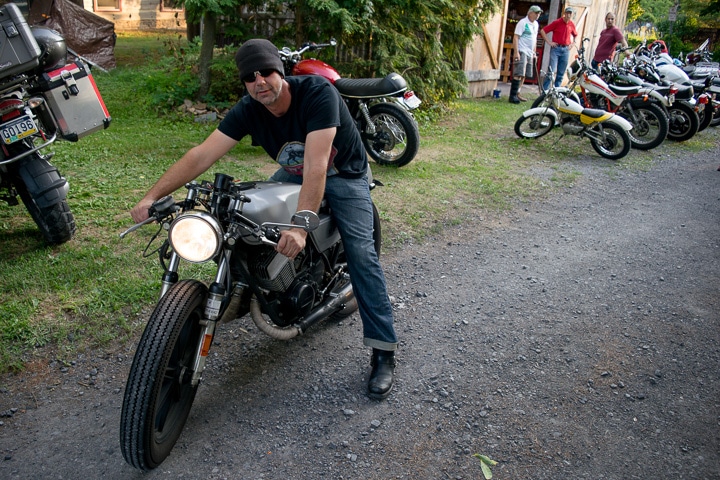 Mike Mohney shows up with his two-stroke Yamaha cafe style racer.  His machine is just one of many unique machines at the Moto Hang.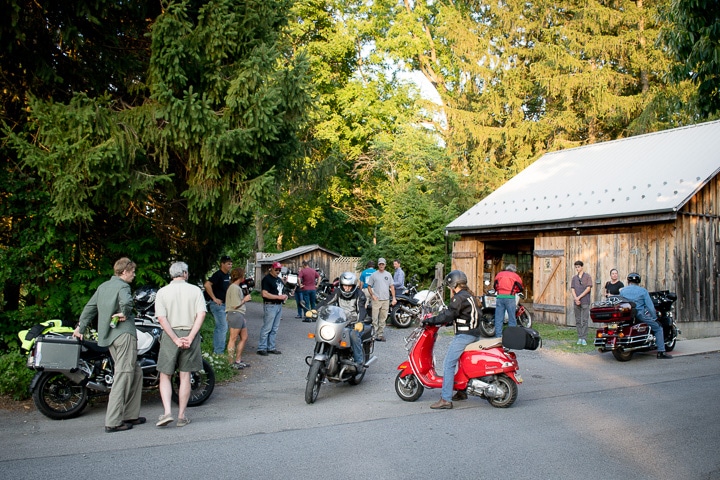 Like I said, got there late and everyone was starting to head home.  Still had the chance to talk with a lot of riders.  If you have the time it's worth stopping by — an eclectic mix of motorcycles and scooters.
So mark your calendars:
Boalsburg Moto Hang
Corner of Academy Street and Rockeys Alley
5:30pm
September 7, 2016