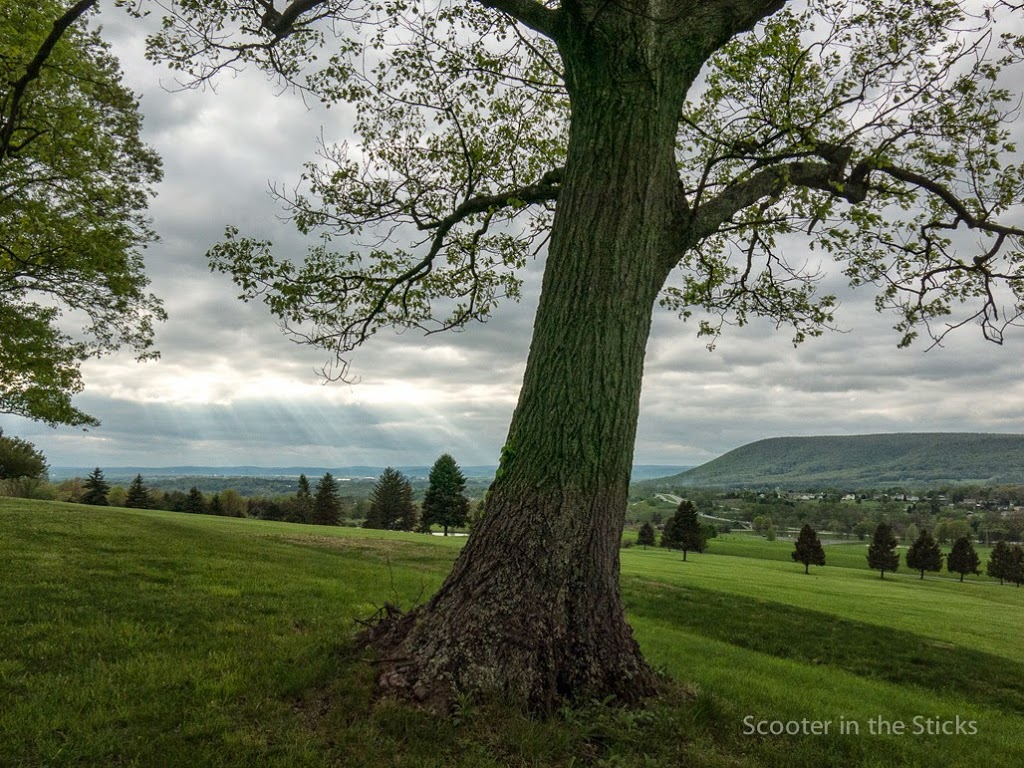 Embracing the big picture, visually and mentally. Looking out over the Nittany Valley, home for the past 40 plus years, it's easy to let the mind wander, imagine, and plan. I always think I know what the picture is. Experience proves otherwise.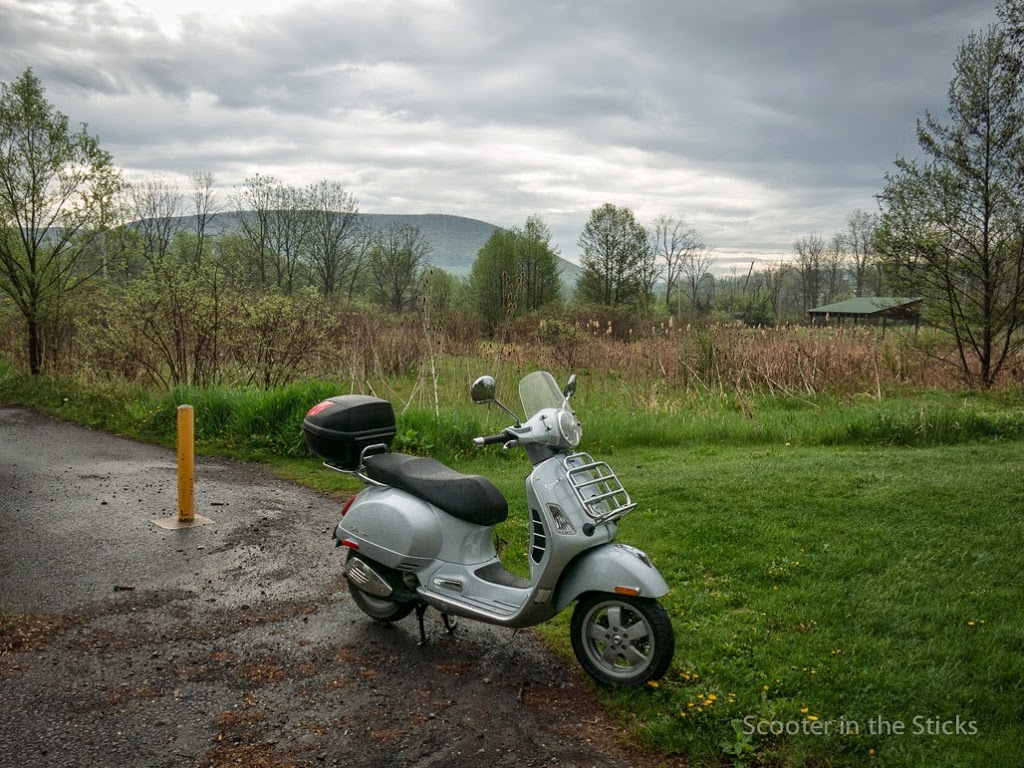 On the way to work, wet morning, early enough to stop and look. I never plan to stop, it just happens on the way to somewhere. The new tires are worn in and fine on the damp pavement. For a few moments, taking in the view, it's as if there are no cares or concerns, just breathing and living.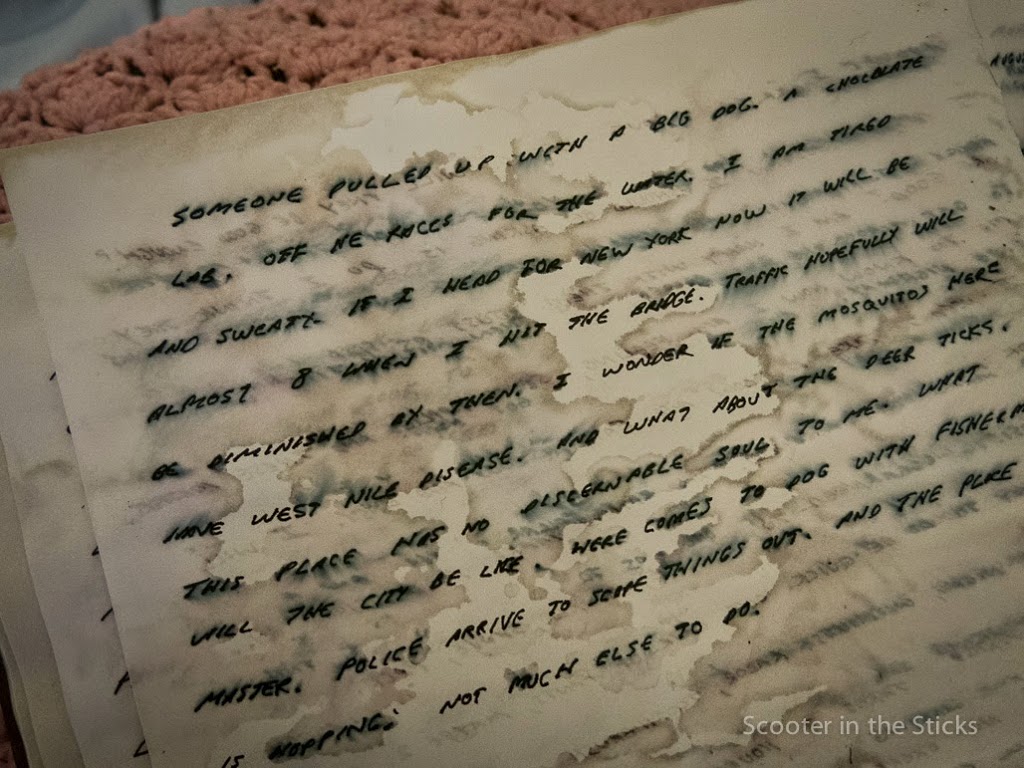 Chinese philosopher Lao Tzu said, ""A good traveler has no fixed plans, and is not intent on arriving." It's taken years to understand what that means and even longer to become, if not a good traveler, at least a half-assed one. I have a love-hate relationship with plans; I love making them and hate abandoning them. Riding has helped illuminate the value of unexpected paths and detours, roads and routes outside the plan. Still, I make plans both large and small.
A few evenings ago while wandering through the grocery store I was building plans for a quiet evening dashed by a broken waterline in the basement. Not so many years ago this unexpected change of plans would leave a sour, bitter, angry taste in my mouth. Remarkably I've found some satisfaction in embracing the unexpected. So an evening of work with flux and solder, mop and broom, delivered an experience I would neither anticipate or choose.
In the flood in the basement reached a collection of journals, written evidence of my existence all neatly stacked, stored and soaked. The road this evening called for methodical, careful work to retrieve these books, drying what I could, turning pages, inspecting the faded, bleeding ink. And here and there reading of life from five, ten and twenty years earlier. Standing in the basement I had a glimpse of the big picture that I call my life, all thanks to an abandoned plan.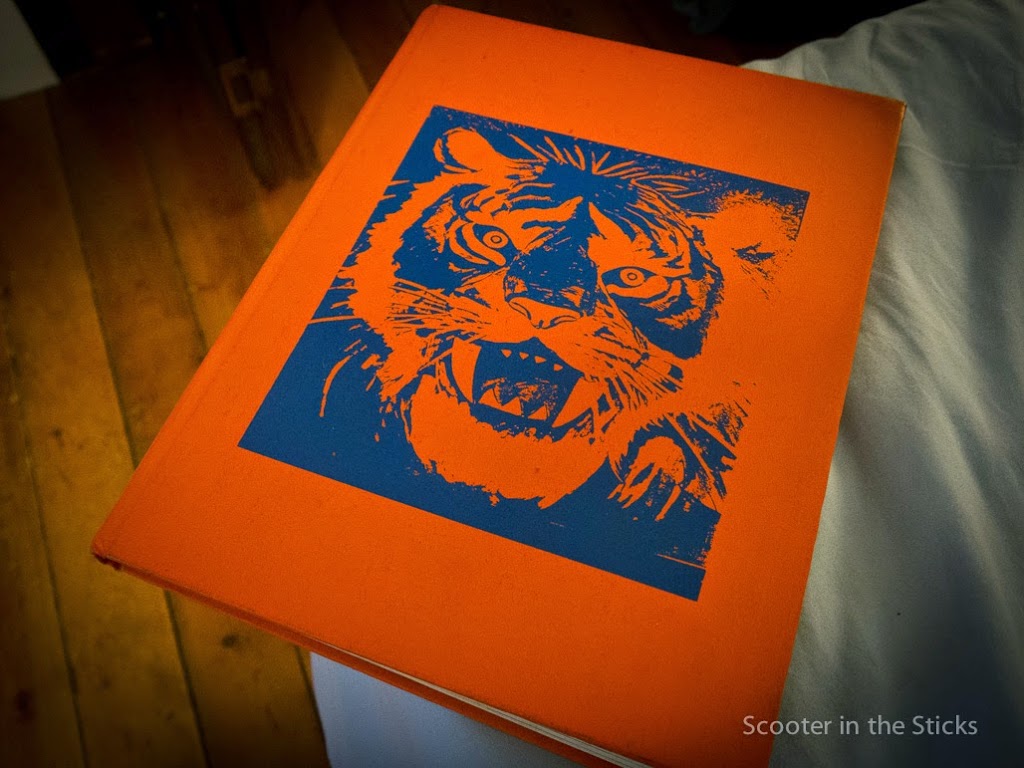 A tiger was drenched in the flood, a Moon Tiger, icon of the Moon Senior High school's Flame yearbook from 1972. Paging through history it was hard to fathom how quickly the years have passed, and wondering what's become of all those people.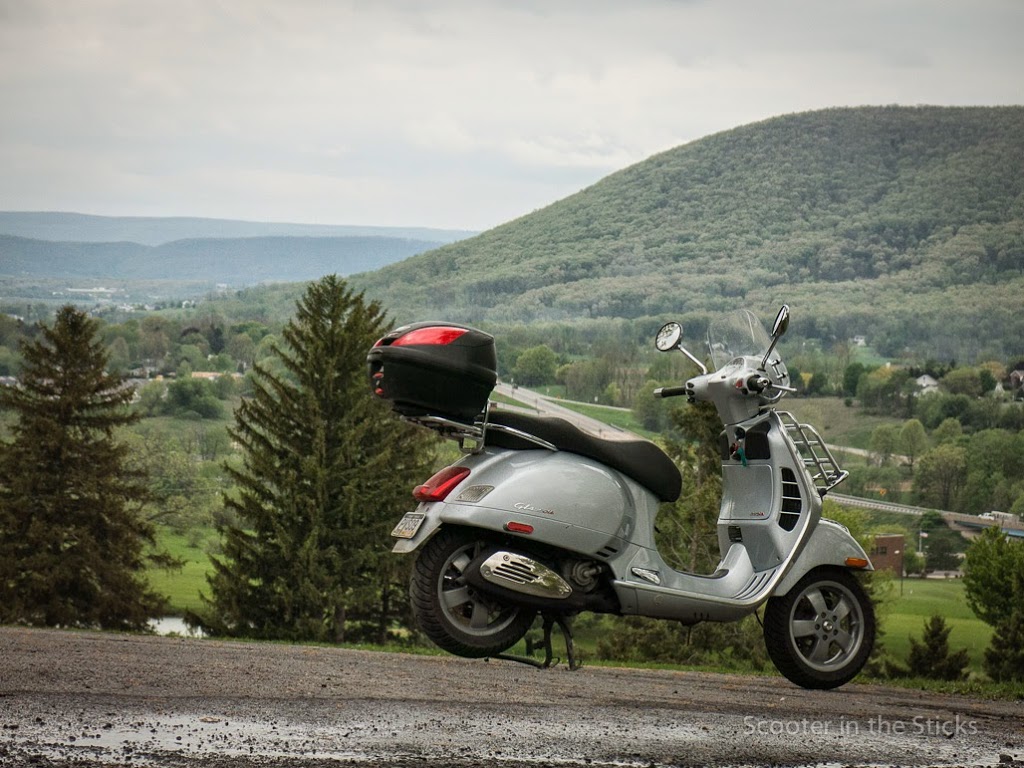 Earlier in the evening I was surveying the valley, gazing at the big picture of Boalsburg, State College, and the Nittany Valley. I've always been attracted to high places, overlooks, promontories, places to take in the world, wander, and think.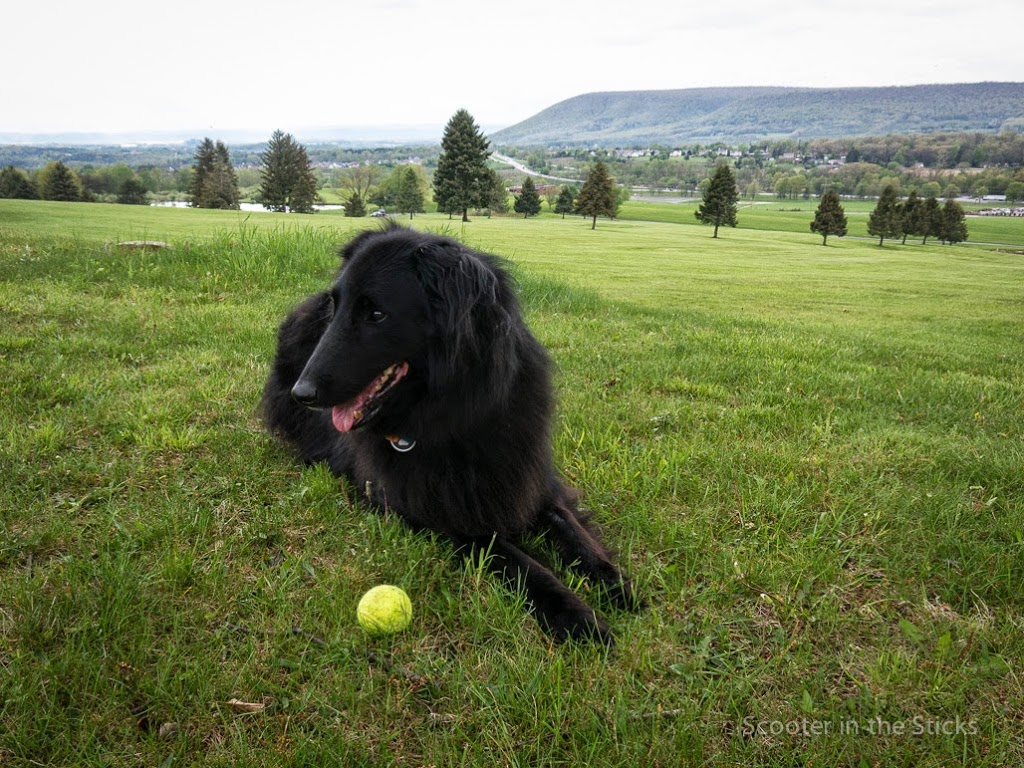 Junior and I share the experience though for decidedly different reasons. The plan often changes during our walks, or at least my plan. Can't really speak to his though I have my suspicions. I want to walk, throw the ball, and just spend some time with my thoughts. And keep Junior out of the ponds so neither Kim or I have to endure the fragrance of wet dog. And more times than not my plan changes when Junior decides to head off for a swim.
He's just missing the big picture.