Morning Fall from Boss Boyd on Vimeo.
Morning Fall
by Edward McGinty
Reminders on Riding Risk
Every so often, I post this video as a reminder, not just that riding brings with it risk, but more importantly, that risk is something every rider should, from time to time, think about.
A clear understanding of the risk involved when you head out on the road can help inform the skills developed and applied to a ride that will improve the odds that you'll return safely. And if your family or significant other has concerns about your scooter or motorcycle you'll be better equipped to discuss those concerns beyond, "I'm safe."
Beliefs
I believe there are no universal standards regarding risk or how a rider addresses it.  With so many variables in play managing risk is a personalized operation.  I'll share my approach.  Others may weigh in on how, or if, they spend time in this arena.
Personal Risk Assessment Checklist
I have five areas of consideration on my own riding risk checklist.  They involve both objective and subjective assessments and they are dynamic in that they change as I and the world changes.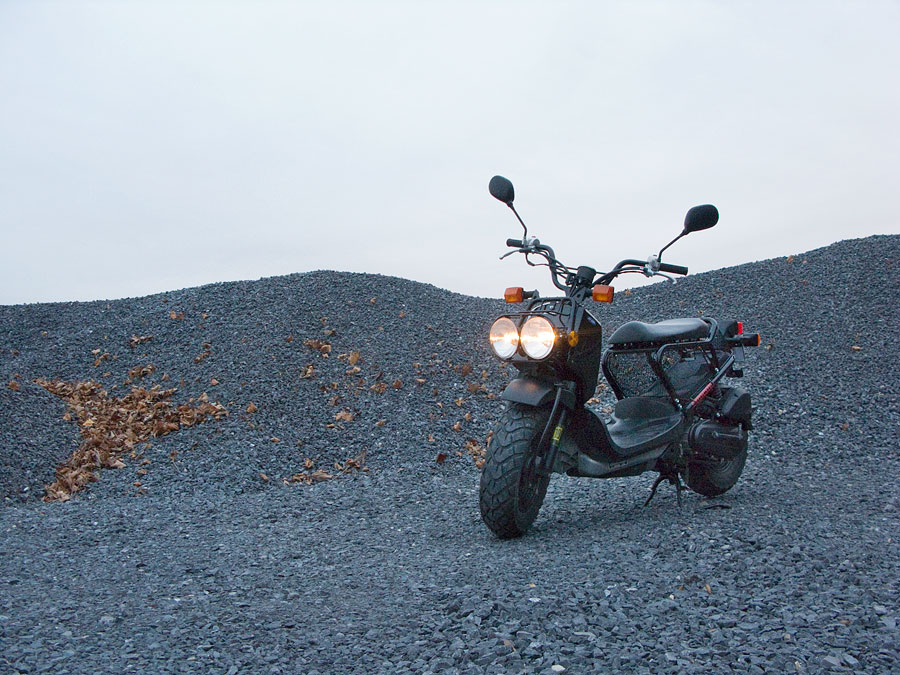 Machine — every motorcycle and scooter is different and provide their own palette of performance and capability.  I try and imagine the limitations they present and factor those into decisions about a ride.  A 50cc Honda Ruckus scooter will dictate routes differently than a BMW R1200 RT.  I don't want the machine to put me in trouble.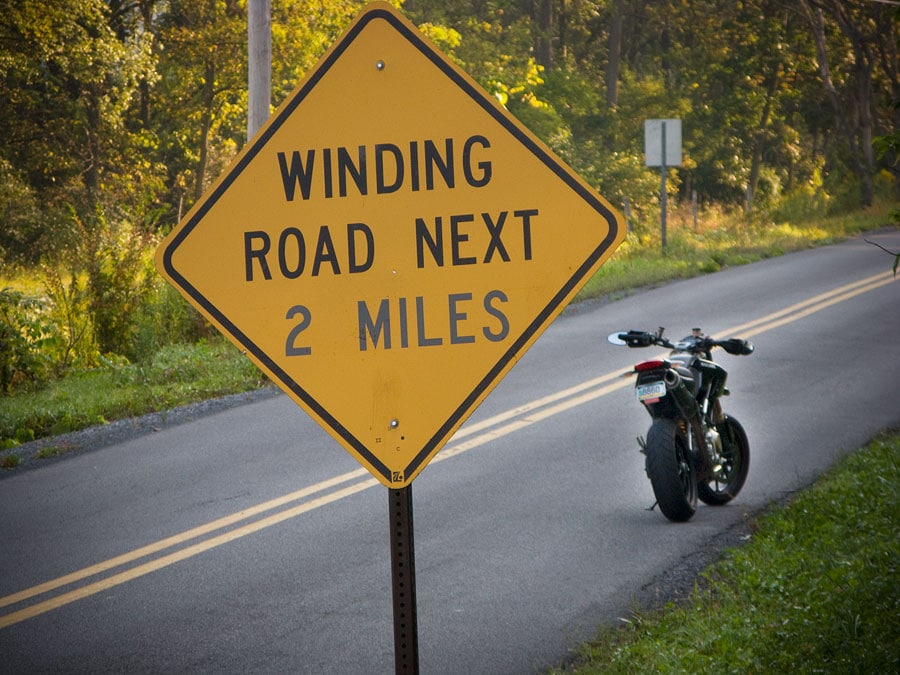 Skill — I consider skill a mechanical skill that can be learned and acquired at some level.  What those skills are and at what level they can be performed is a difficult assessment.  With egos at work it's easy to overestimate skill and underestimate the profound effect that a less than honest appraisal can have. I like to think about cameras when I think about skill.  A person can master every button and menu item on a complex camera, can perform exquisite exposures, tack sharp focus and follow every compositional "rule" yet still make terrible photographs.  Skill involves being able to apply and perform on the road.  It does take long to look at crash reports to realize how many accidents are self-inflicted — riding too fast to negotiate a turn or be able to stop fast enough to avoid an obstacle.  These are skill based problems than can be effectively managed.  In my opinion.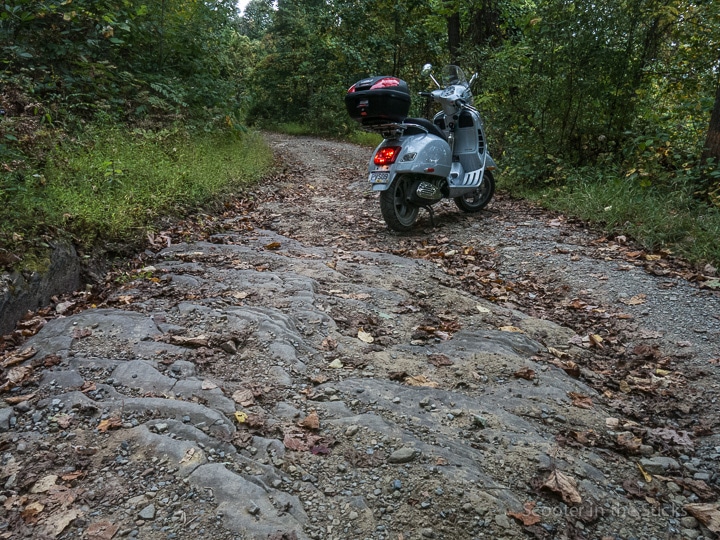 Experience — this is the all important mix of everything a rider knows, can do, believes and has first hand experience performing swirls together into the critical mass known as experience. Experience varies wildly among riders from those Sunday afternoon tourers who seldom do more than start, stop and ride in a straight line to those who rocket through the world and often find one or two wheels off the ground.  If you're faced with riding through a light snow as the sun going down you'll need to make an assessment of your experience as you decide whether to ride on or call your friend with a trailer.  It's easy to take on a big bite of risk without knowing it.  An honest appraisal of experience will help manage things.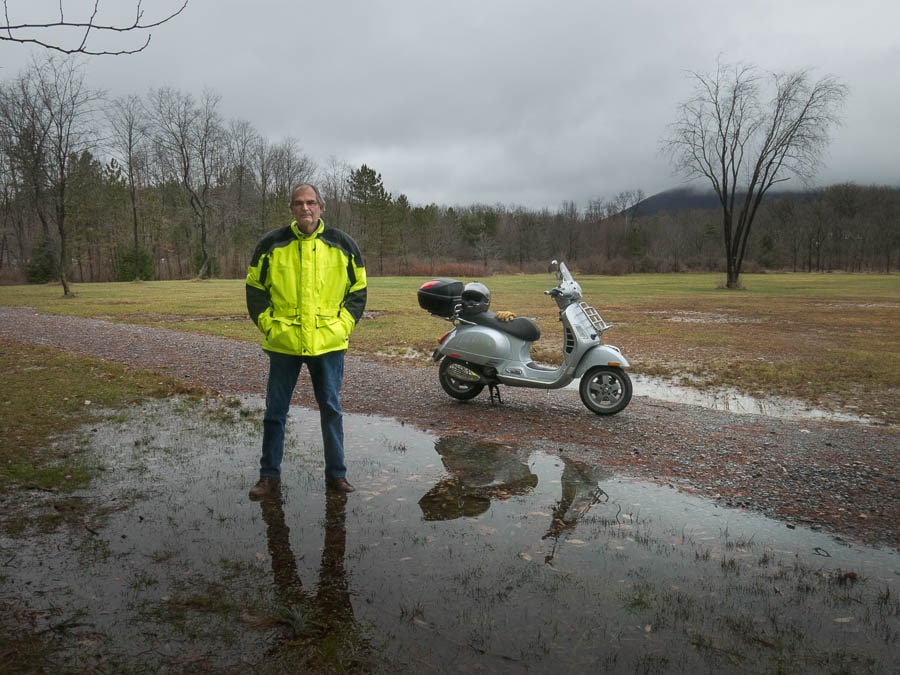 Body and Mind — I'm not as strong and flexible as I was 10 years ago.  My night vision isn't as good either.  I know what a challenge it is to ride with a headache or if I'm angry, frustrated or annoyed with people or the world.  There are days when I am certain I could lift a downed Honda Goldwing and others when I'm concerned my Vespa GTS 250 is kind of heavy.  Each time I get on a scooter or motorcycle I ask myself, "How do you feel?"  Having my body ready and mind focused is critical to doing a good job managing risk.
Riding Environment — I live in an area with an abundance of lightly traveled secondary roads.  Heavy traffic means waiting two extra changes at a traffic light because there's a massive collection of 50 cars.  That world is entirely different from an urban commuter who's feeling the pressure of vehicles in the rear view mirror pushing to ride 20mph over the speed limit.  Knowing where you'll be riding is a critical component of managing risk.  And don't forget weather and time of day.  Rain, snow, wind, extreme cold or heat, all of these affect potential risk.  And command a decision.
Odds and Ends
That kind of wraps things up for my checklist regarding riding risk.  I do have some things that I consider a given.  Things like don't drink and ride, wear a helmet, ride defensively, etc.  Last year's post with the Morning Fall video outlines some of those.
And last, and I shouldn't have to even bring this up I suppose, are those life management things like a will, insurance, and a plan if something should happen.  Many don't like to think of this stuff and consider it a downer and would rather just be left alone to enjoy the ride.  That's fine and each of us is entitled to choose our own path.  But if you want to manage the risk that does exist, if you want to have your family feel better about your time on the road, then you may want to think about some of this.
Or not.