You'll Shoot Your Eye Out
My mother never uttered those dreaded words to me, either in regard to BB guns or motorcycles.  No explanation was required or offered; I would have neither.  Had she been alive to see me riding now I suspect she would not be pleased.  But she would not stand in my way.  Between my mother and father — she was the adventurer.
This post is in response to the writing prompt "Mom."  As I thought about my mother I also was thinking of my granddaughter Emma who will never know her.  For some time now I've been considering a project called Letters to Emma — stories about our family that I am in sole possession.  History that will vanish with me lest I write it down.  And since she's not even two years old it will be awhile before she can appreciate any of it.
This post is an experiment in sharing history; for her and for me.
The Summer of '42
My mother is German and came to the United States in 1948 as a war bride.  War bride.  I saw a newspaper clipping from 1958 when she won a crossword puzzle contest with a title "War Bride Wins Contest."
War bride.  Ten years after she came to America.
I knew she was born in Germany and lived there through World War II but never really asked about it.  She was my mother and that past wasn't relevant to my childhood or self-centered life.  When she died my father gave me all of her journals and diaries.  It was odd to look at them, neatly written in German until suddenly they appeared in English in the 1960s.
There was one beautiful leather journal different than the rest.  The first page had a dedication to a young German soldier she was engaged to but had died in Russia late in 1942.  The journal was started after he died and she wrote to him every day for a year.  I never knew anything about her life as a young woman at that time or much at all about her childhood.  I regret not asking.
In 1942 she was 19 years old.
Sisters
My mother is on the right.  The photograph was made in 1927 when she was four years old. Old photo albums display many images where she's in traditional clothes from Bavaria.  I see my mother in that young face but can't imagine what her life was like.
Young Girl at Schliersee
This photograph has an eerie quality for me.  It was taken 85 years ago at the lake where I interred her ashes when she died.  She asked that I travel to Germany to take her home.  Her family vacationed every summer at a small town in the foothills of the Alps called Schliersee.  I've stayed in the same small hotel they did.
Schliersee in 1928
Much of who my mother became must have been formed in these early years in places like these.  At the very least she developed a strong love for the mountains of Germany and Austria.  As a child, she and I traveled to Germany many times to visit her family, and we were always walking in the Alps.
She was an independent woman.  After my father died several of his friends spoke to me at his funeral and mentioned my mother and how many problems she caused with their wives and wishing my father would do something about it.  She had no problems traveling alone, or with me to Europe or in the states.  My father didn't like to travel so she went without him.  I never saw any evidence that he tried to control her.  What I thought was normal growing up — she managed the money, she worked, she traveled alone — I learned was not common in America.  And my dad's friends didn't like the example she was setting, especially as she tried to convince their wives to travel with her.
None ever did.  The only women who would travel with her were the single women she worked with.  And then, only when their boyfriends approved.
Emma, if you ever read this, don't let any man — father, grandfather, boyfriend or husband run your life. Or anyone for that matter man or woman.  They'll have enough on their hands trying muck through their own lives.  Tell them to mind their own damn business.
My desire to adventure is a direct connection with my mother.  Her streak of independence is stronger and wider than anything think I have in me.  But I keep her close to heart and try and tap into her strength from time to time.
It's a payoff of illuminating family history from time to time.
---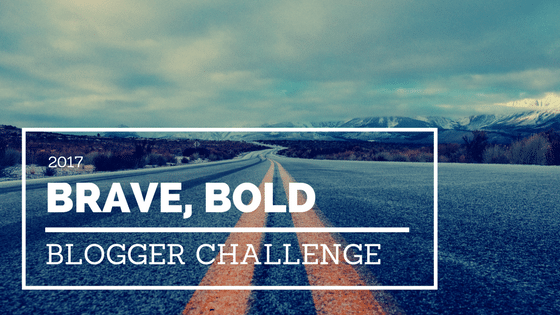 This post is part of a month long writing prompt challenge conceived by Kathy at Toadmama.com.