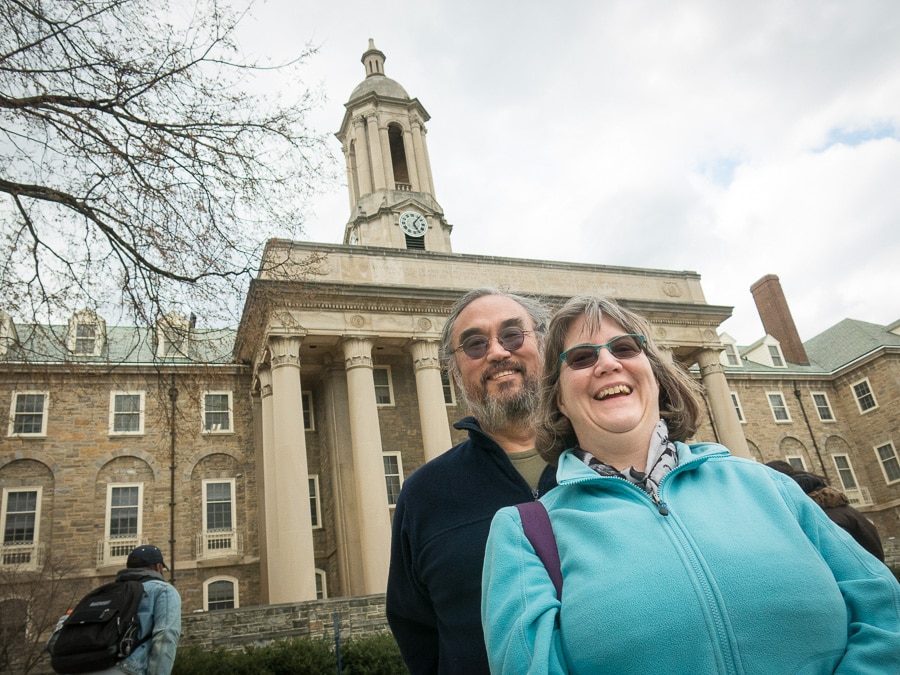 Richard Machida (motoblogger and rider) and his wife Bridget put aside -18F temperatures in Alaska to make there way to the sticks to say hello.  I have to apologize to Bridget for not paying closer attention to the inherent wide angle distortion when making this photograph  and trying to get them and the tower at Penn State's Old Main building in the photo.
We strolled across campus and talked about riding, motorcycles with sidecars, traveling and work as I tried to point out a few highlights on the University Park campus of Penn State.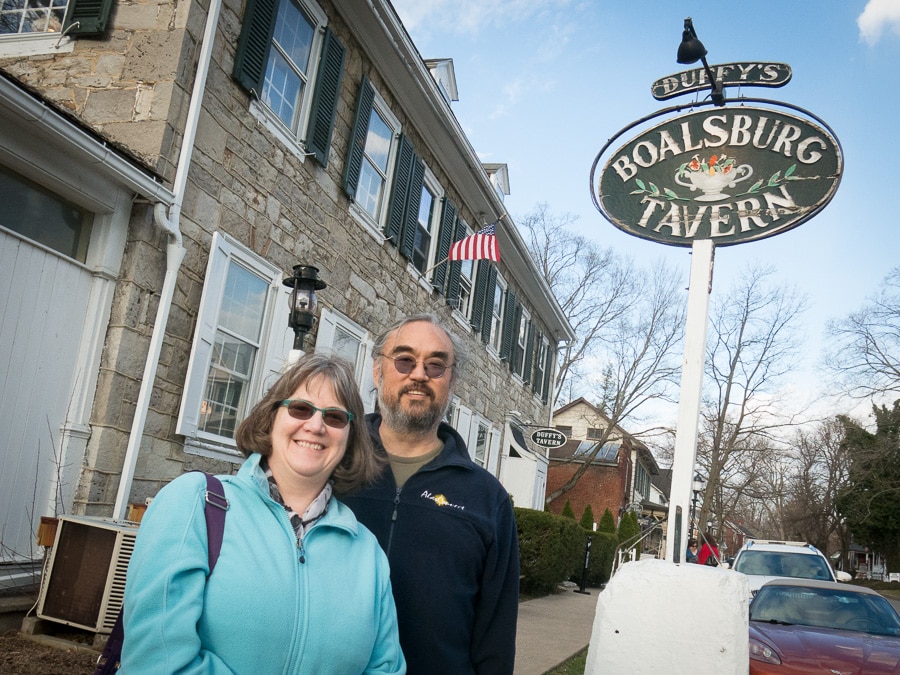 Dinner time found us in front of Duffy's Tavern in Boalsburg, Pennsylvania.  This is turning into a pilgrimage location for URAL riders — Richard on this night and not long ago Dom Chang, author of "A Redleg's Rides", had dinner with me here.
The conversation took turns and traveled through many topics including Richard suggesting more than once the addition of a side car rig to my riding choices.  I politely declined adding I've given close friends orders to shoot me if they see me wearing a white belt with white shoes, or if they see me towing a side car.
I'm certain Dom Chang put him up to the side car suggestions.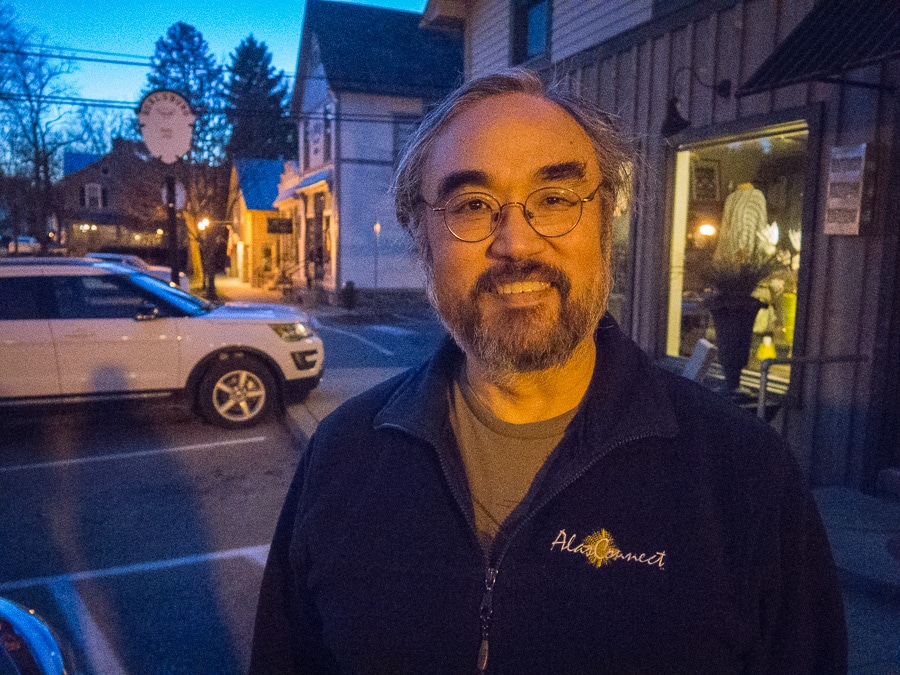 Day turned into night and Richard and his wife had to get on the road.  One last picture which brought, "No flash?".  With the Canon G15 with its fast 1.8 lens and ISO 6400 you can shoot in low light without a flash.
This is the third time our paths have crossed — once at the BMW rally in Bloomsburg, Pennsylvania, once in the Denver airport, and now here in Boalsburg.
It's a small world.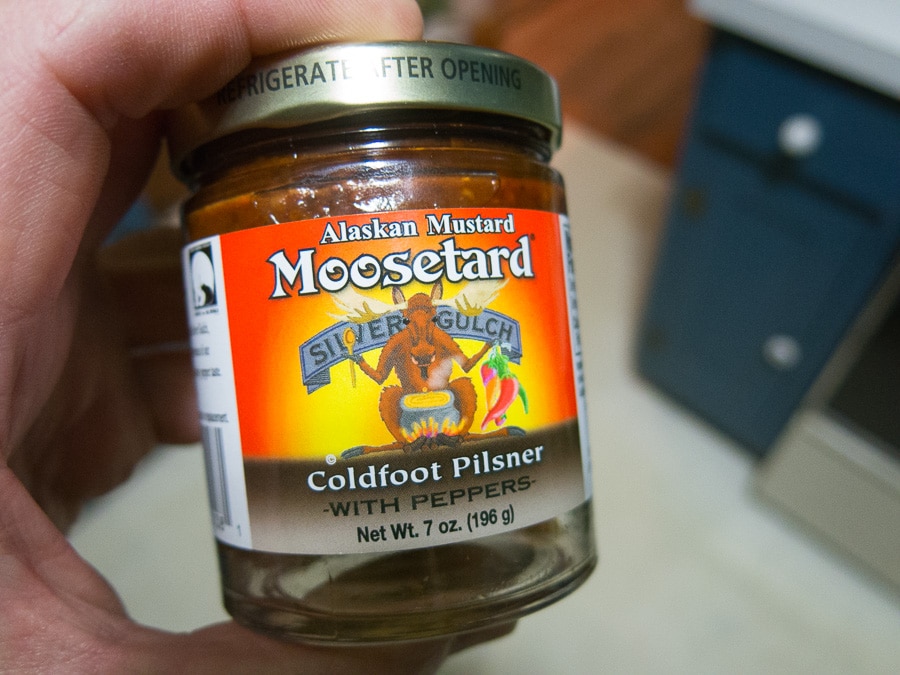 Before leaving Bridget reminded Richard that he had a present for me — a fine jar of Alaskan Moosetard.   Their website suggests a person goes wild with this stuff.  I hope I don't wake up with a headache and discover I bought a URAL.
Seriously though, I want to thank Richard and Bridget for taking time from their trip to the East from Alaska to drive up to see me.  I've met a lot of fine people through blogging.
Have a safe trip back to Alaska and I hope the temperature rises above 0F for you!