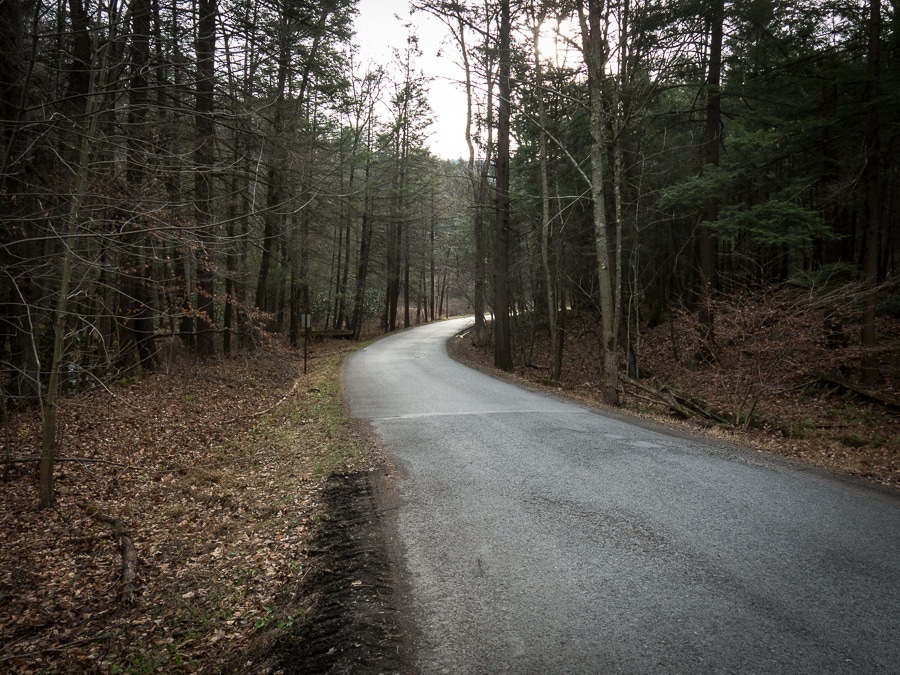 For each person reading these words, for every bot and robot that crawls these pages, for each breath I take as I type this note — thank you.  In remembrance of Thanksgiving Day, some moments of reflection on blessings require from me some thanks and gratitude.  Those words, thanks and gratitude, are simple yet difficult destinations due to neglect or resistance.  Sometimes a forced, mechanical effort in their name help brighten the world and give meaning to the road ahead.
This morning I went for a short ride on a winding road in Rothrock State Forest.  The road goes nowhere and everywhere — the choice is mine and resides between my ears as part of the swirling thoughts, ideas and expectations that make up each moment.
With the Vespa parked along side the road and my wandering thoughts fading I see the road ahead.  I don't know where I'm going, what I might see around the bend, or how long the ride will be.  All I know right now is I give thanks and gratitude for being on this road.
I'm reminded of a quote by G.K. Chesterton:
"I would maintain that thanks are the highest form of thought; and that gratitude is happiness doubled by wonder."
Perhaps there is a destination toward which I can travel.
For each of you today, I wish you a Happy Thanksgiving and that you find yourselves in a place of thanks and gratitude.