Are you comfortable riding in the rain?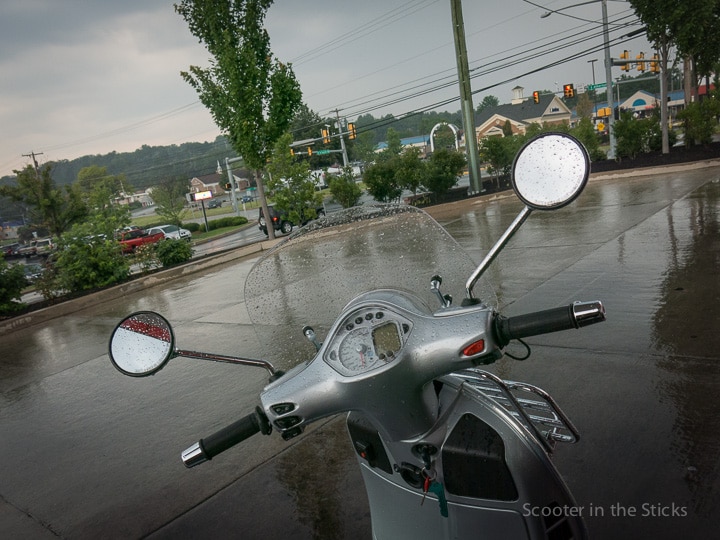 I don't worry (much) about getting caught in a sudden shower when the air is warm and home isn't too far off.  I knew there would be a slight chance that a storm front would pass through when I left home but I was willing to take the chance I would get wet.  Riding in the rain and staying dry can be a critical issue when it's not warm outside.  For me, anything under 80F can turn chilly when you're soaked and moving along over 40mph.  I have a Rev'It rainsuit in my topcase that I've still never used but it's there for those times when being wet and cold can become a problem.
The bigger issue for me today was the road surface.  It was slippery as the rain just seemed to spread the oil and road film around making handling dicey in places.  It never really rained hard enough or long enough to clean off the road.  This is where an ABS braking system would be a nice tool to have.
The ride home was uneventful in terms of safety and handling.  Aesthetically, it was fantastic to be out in the rain — really makes you feel alive sometimes.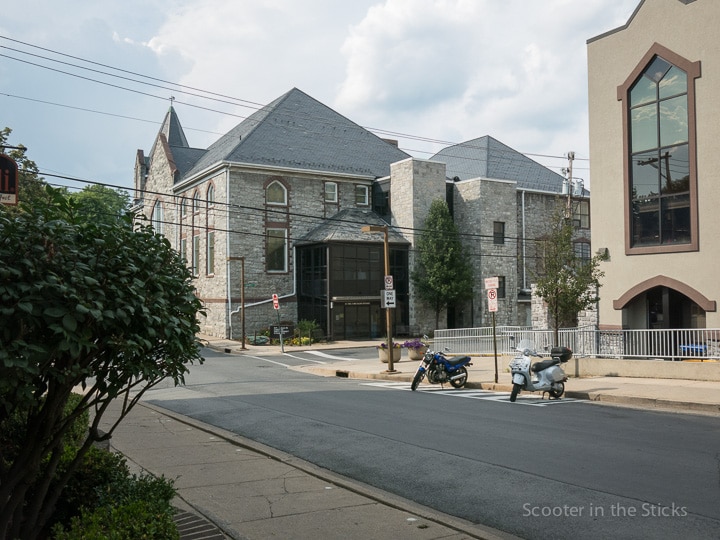 In town an hour before the rain started everything was quiet — unusually so for a Sunday afternoon in State College, Pennsylvania.  Made this picture as I left the scooter in one of the five motorcycle parking areas available in town.  Normally I park a few blocks away but the Last Cruise, an annual car show and through town cruising ritual closed off the roads in that part of town.
I was reminded once again of how the years are passing by.  I remember when the Last Cruise started.  Seems like a couple years ago.  Turns out this year was the 30th anniversary.
What the hell happened?