Scooter in the Sticks is about riding and how it can enhance and expand the experience of life.  On a Vespa scooter, or on any sort of motorcycle.
It began as an experiment and developed into a tool I use to reflect, quiet the mind, and share experiences and questions that surface while riding the Vespa. One day I'll be wondering about risk and the next doing mental mathematics on how many years I have left before I'll have to hang up the helmet. Regardless of the topic I find the combination of riding, photography, writing and blogging helps silence the noise between my ears.
But why are you here? Is there really any value in visiting Scooter in the Sticks?  Maybe.  If you're interested in riding a Vespa (or any other two-wheeled machine for that matter) then you'll find content that will help you make decisions about whether to begin riding, continue riding, or stop riding.  There's stories about motorcycles and also a lot of content about riding in cold weather and on through winter.  And if nothing else, there are a lot of photos of the Vespa.
I think the real value may be in helping answer those uncomfortable questions about living. Or perhaps more pointedly, not living, feeling trapped in routine and ritual as the clock ticks and life passes by.  Riding can be a remarkably reflective experience and become a platform for asking personal questions.
Scooter in the Sticks has been around for almost nine years and I feel like I haven't really gotten started yet. I invite you along on the trip and look forward to your ideas and comments — they make the trip richer for everyone.
And a few words about me.  Aside from being the writer and photographer here and a rider of a Vespa scooter, the most notable aspect of my existence right now is I'm a heart attack survivor.  In May of 2015 I suffered a heart attack that could have ended my life had I not been in an emergency room when it happened.  That event has shaped my life moving forward and has focused some of my reflections on what it means to be growing older.
I posted the "story" of my heart attack in Accepting the Path Ahead.
None of this would be possible without the love, support and creative stimulation of my wife Kim Dionis.  She came up with the name, Scooter in the Sticks,and has contributed far more than she realizes.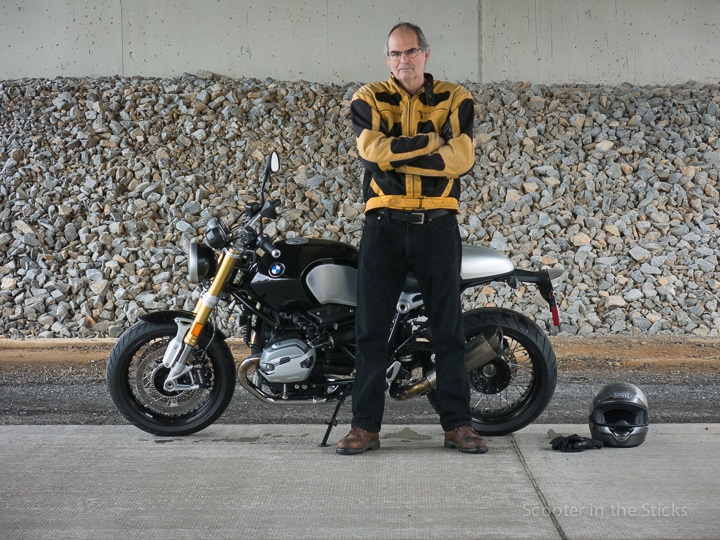 Steve Williams
Scooter in the Sticks