Photography Bonds
My friends Gordon and Paul at Saint's Cafe looking a photographs — one of the common bonds among us.  Paul I met at a large format photography workshop he was teaching over 20 years ago, and Gordon in the MFA program at the School of Visual Arts at Penn State nearly 10 years later.
I call them both friends.
Photography has driven connections between us and created conversation and travel to serve our collective camera masters.  It's a powerful enslavement that has been with each of us for a lifetime.
And both are riders.
Riders All
Gordon pilots a red Vespa GTS 300.  I've suggested he could assume a role on Sons of Anarchy but would have to abandon the scooter.  So far he's shown no interest.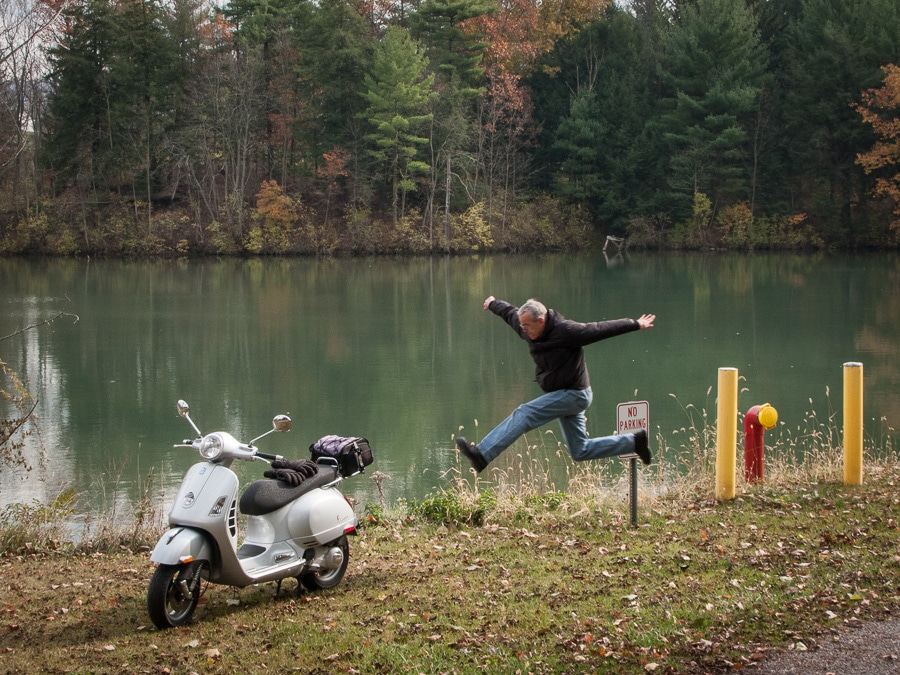 Paul is a more eclectic rider and at home with a Vespa or a Harley and everything in between.  During rides I often have the opportunity to photograph one of his spur of the moment performances.  I often wonder at what age a broken bone will occur.
Definition of Friendship
If I can call you at 3am and say "help!", then you must be a friend.  Having someone in your life that you know will be there when you need them, no questions asked, is a gift beyond treasure.  I believe it's a rare connection.
It's not something we talk about or make an agreement about — I sense it.  I hope the others do as well.
Views Through the Looking Glass
I've collected a number of pictures from our times together.  Paul always has a new motorcycle love — this one several machines ago — a bright yellow Ducati 1098.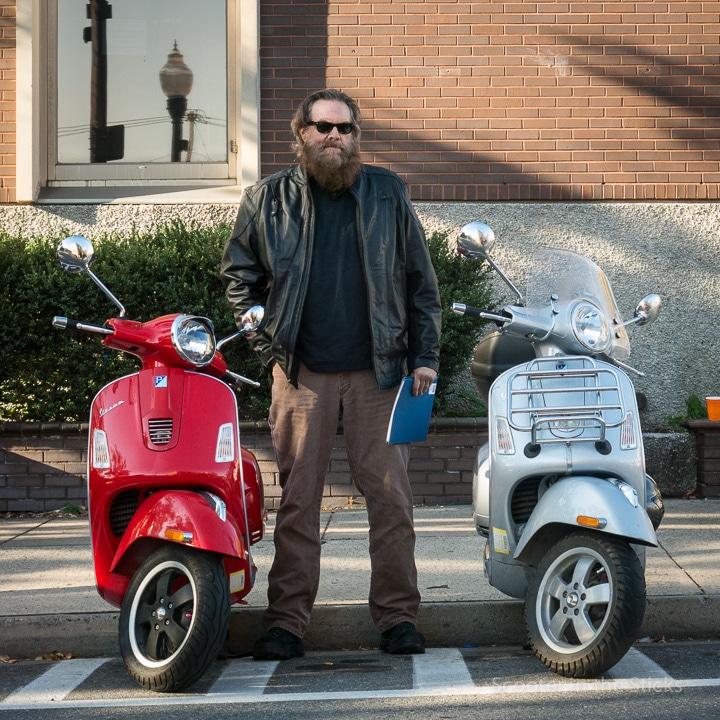 Gordon rides only his Vespa scooter.  Not other machine has materialized in his garage.  At least as far as I know.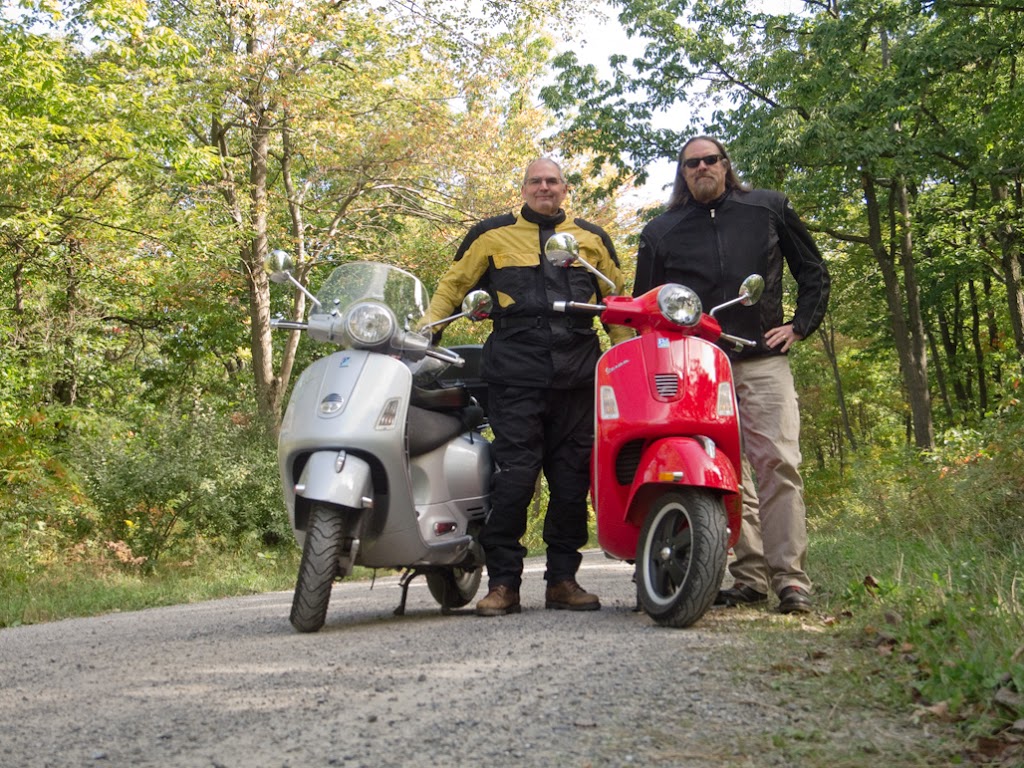 It's good to have friends who ride.  They understand the obsession, the desire to get away on two wheels, the phone calls requesting a truck and pick-up at at remote location.  This photo was made during a ride through Moshannon State Forest.  Red may be the fastest color in Vespa mythology but the silver scooter is by far the more beautiful…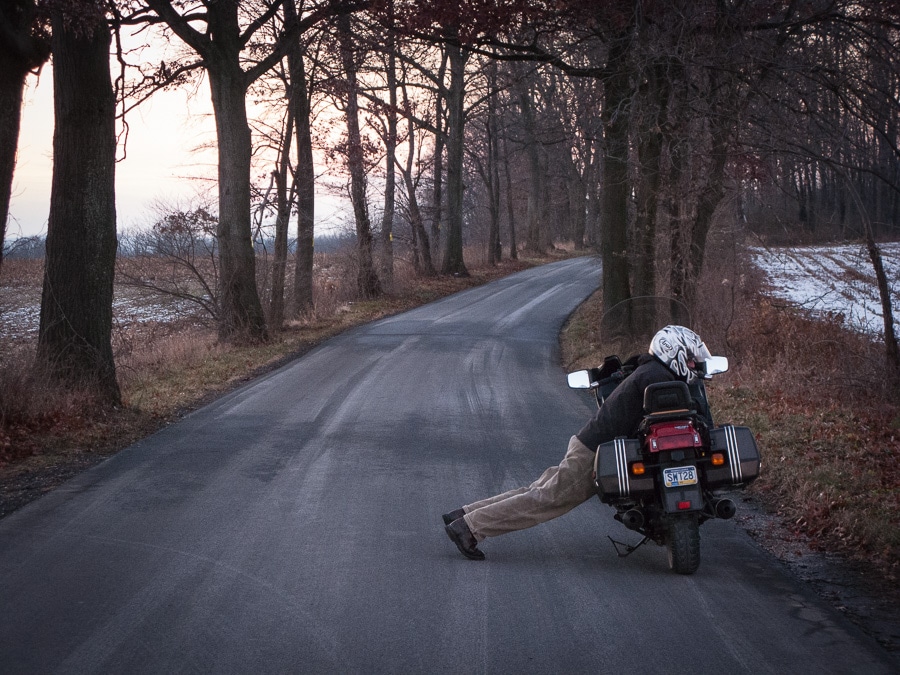 This has become a familiar scene while riding with Paul — his back stretching exercise which appears in a variety of locations — on the road, on the side of the road, on a motorcycle, on a scooter — he's an equal opportunity stretcher.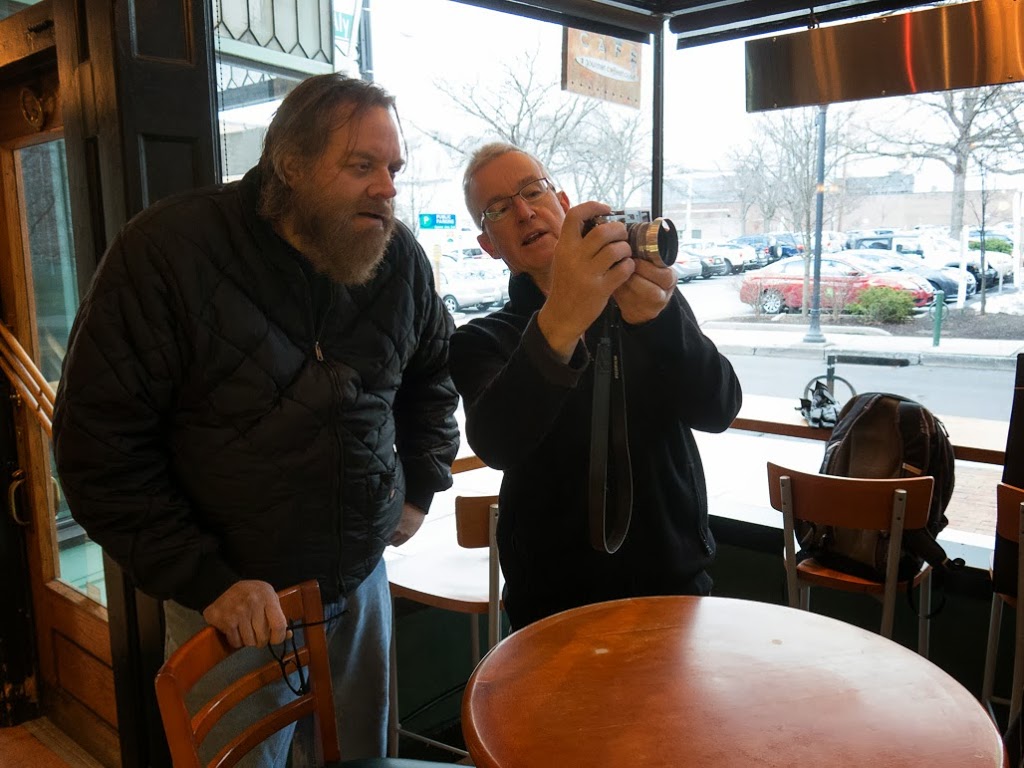 A person is fortunate to go through life with a couple friends — especially ones with so much in common.
I'm a lucky man.