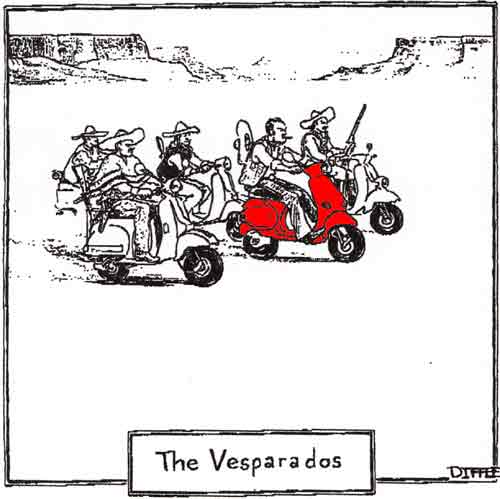 I attended a conference last week that focused on the challenges of science communication at a time when political agendas and propaganda needs drive conversations — GMOs cause AIDS, the moon landing was a hoax, a foot bath will detoxify your body. And while it's easy to ascribe positions to liberal or conservative, Democratic or Republican, the reality is that many have more to do with the groups we align with than political parties.
Or so the thinking goes.
Humans have always congregated together to achieve common goals since the first meeting in a cave. Today it's suggested people exhibit the same behavior in creating tribes — now more and more on the internet. And our tribes have beliefs and requirements for membership and reject those who don't ascribe to them.  People don't like being rejected by their tribe.
Research indicates how that might work in the real world. Psychologists in Australia and the United States have been looking at the phenomena which demonstrates that the more information and data you provide someone about a suspect belief — let's say childhood vaccines cause autism — that their belief actually becomes stronger. And it's not because they're embarrassed to admit they're wrong on anything like that, but rather they are loath to be rejected by their tribe — others with whom they share a common belief system.
So how is this all connected to a New Yorker cartoon titled "The Vesparados"?
The world is full of riding tribes — actual groups who gather in person, and virtual groups who share a common set of beliefs . When I saw the cartoon and after a little chuckle I was wondering who the hell made up this group of desperados? Certainly isn't my tribe.
I know there are scooter clubs and gangs. The same for motorcycles. I read about them on forums and blogs. Fanc Roddam's film about mods and rockers, Quadrophenia, famously depicts two tribes of riders who each have a serious belief system and any attempt to dissuade those beliefs means trouble.
And then I started thinking about all the little rider beliefs that float around — not wearing a helmet is an expression of individual liberty and freedom by one tribe and by another emblematic of moronic behavior and stupidity.
Stuff like that.
Try to dissuade a rider of their beliefs with data or statistics and see what happens. It's seldom, "Hey, thanks, I didn't know that. I really appreciate the information, I'm going out and buy a helmet today!"  The same holds for lots of ideas and beliefs from brands of machine and gear to how and when to ride.
I'm not here to call out any particular tribe or belief — just looking in the mirror wondering about my own moronic beliefs.
I've been wondering what tribes I belong to — in the world of flesh and blood, and those virtual communities with which I spend time. I know I'm not part of a badass tribe of scooter riders but maybe I am a part of a winter riding tribe that's ripe with beliefs and exclusionary thoughts.
This is where my brain goes on a Sunday morning while sitting with the dogs.
I read an article about New Yorker cartoons and the fact that you can apply one of three captions to each cartoon:
1. "Christ, what an asshole!"
2. "What a misunderstanding!"
3. "Hi, I'd like to add you to my professional network on LinkedIn."
Looking at a couple dozen cartoons I can see that it works pretty well.
As I think about the cartoon, and myself, I keep coming back to caption number one…