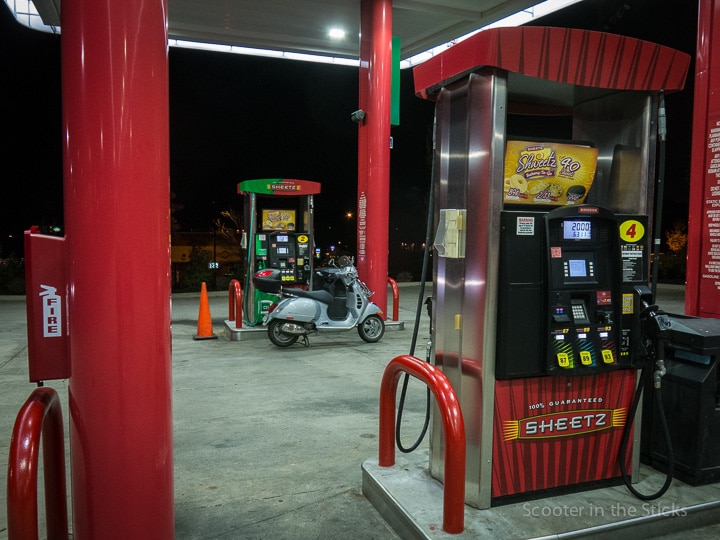 Saturday night and at home cooking dinner utilizing my limited culinary skills when I realize I need a can of mushroom soup.  For non-riders I imagine a nighttime trip to the grocery store a nuisance at best and more likely a major frustration.  For a rider like me a trip into the night is a welcome chance to ride.
I feel comfortable riding the Vespa for 125 miles before worrying about fuel.  At each fill-up I reset the trip odometer and refuel when the counter shows 70 miles.  The added trip to the gas station provided a little more riding.
Riding to pick up mushroom soup is about as mundane a ride as you can get in the United States.  I've spoken to three riders in the past week — one rode across country again, another had just returned from a trip on the Blue Ridge Parkway and the third from Colorado.  I rode to the grocery store for a can of mushroom soup.  But it was at night…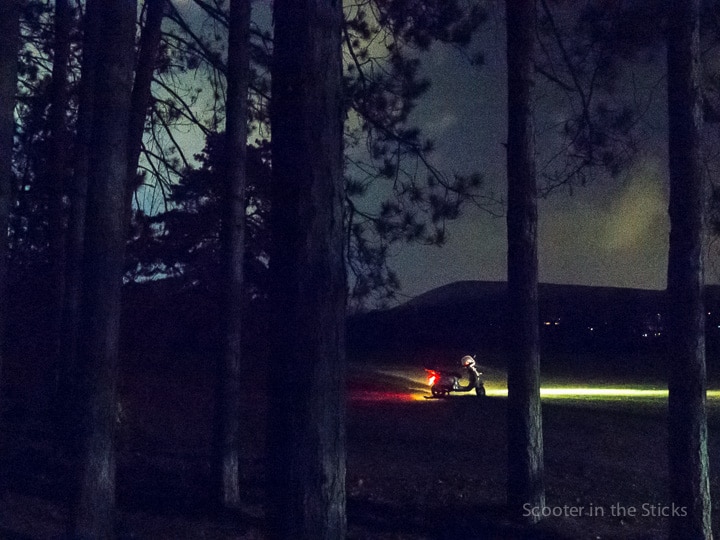 On the way home I stopped for a picture of Mt. Nittany.  It was black and I could barely see so I decided to try a high ISO setting on my little Canon G15 — ISO 12800.  I was able to make a hand held exposure at 1/4 sec. at F2.8 of the Vespa idling in a field with the mountain in the distance. Definitely a lot of luminance noise in the picture but it does a decent job of depicting the night time world of a Vespa ride.
Home now, dinner finished, dishes done and ready to move on towards dreamland.  Glad I had an opportunity for a little ride, if only to fetch a can of soup.