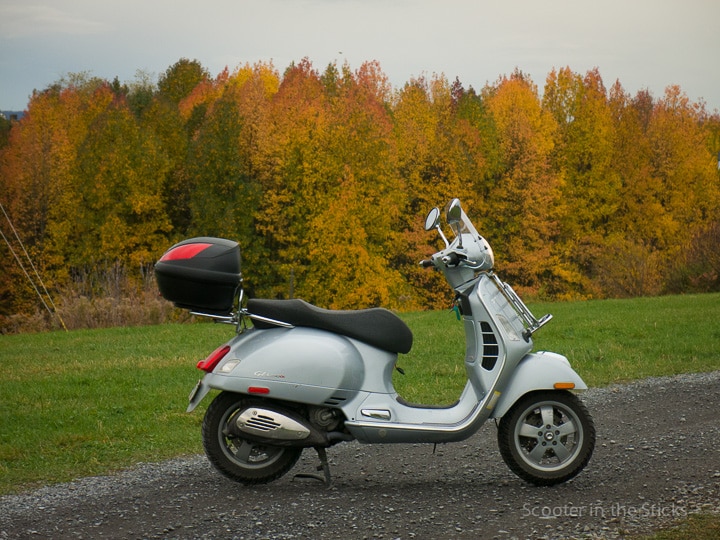 Everything is moving quickly now — the days, the color change in the leaves, my perception of the passing of time.  I feel autumn in the air but it's passing fast like clouds in a storm. This morning on the way to work I could not account for the time.  Seems like just yesterday I was sweltering in summer heat and today the leaves are jumping off the trees.  I swear time would slow down if I just rode more often.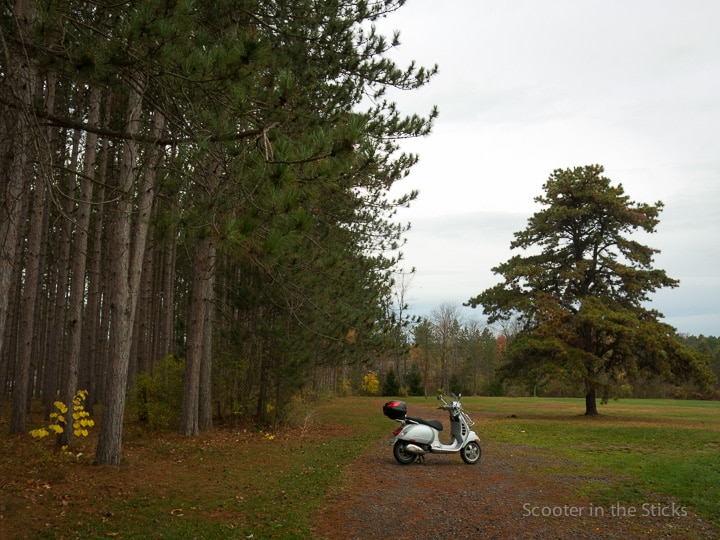 Mornings of late have had a strange yellow-orange glow which gives the world a pumpkin colored feeling.  The fragrance of crisp, dead leaves fills the air and stirs memories of family outings and picnics with my parents. Autumn triggers heavy melancholy feelings as my body must know that things are dying, that the process with the leaves is the same for every living thing.
Must be careful not to dwell long in that place.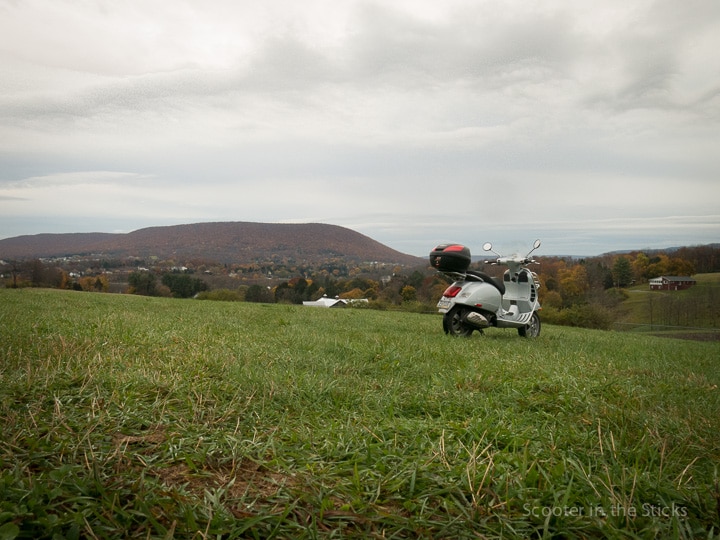 I love the mornings when I get out of bed early enough to ride a lazy course to work, one that allows many stops for thought and pictures.  Mount Nittany hasn't changed but I have.  Change isn't all that it's cracked up to be.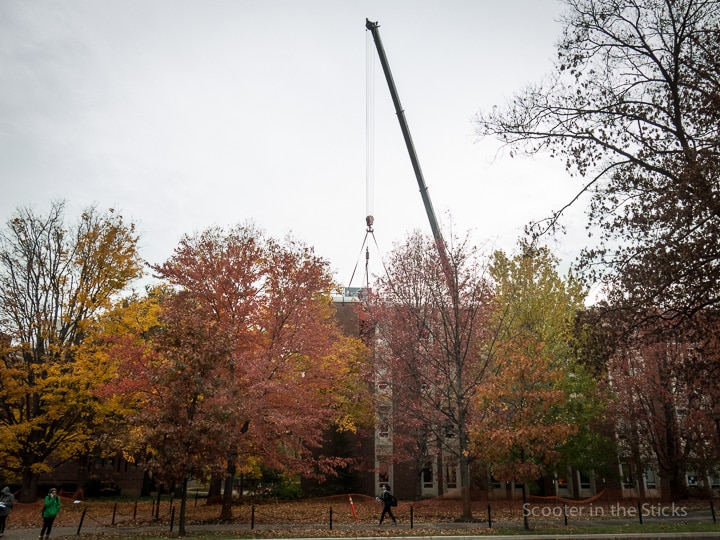 The trees outside my office windows (the two on the ground floor-left) are almost finished.  The leaves have moved from verdant green to yellow, orange and red and soon they'll all succumb to gravity and leaf blowers. The crane lifting new heating and ventilation units onto the roof will be gone soon as well allowing all the scooter and motorcycle riders back to the now cordoned off parking spaces.
Man, I hope this dismal feeling goes away soon.  If I weren't so tired right now I'd get on the Vespa and try to sweat it out.