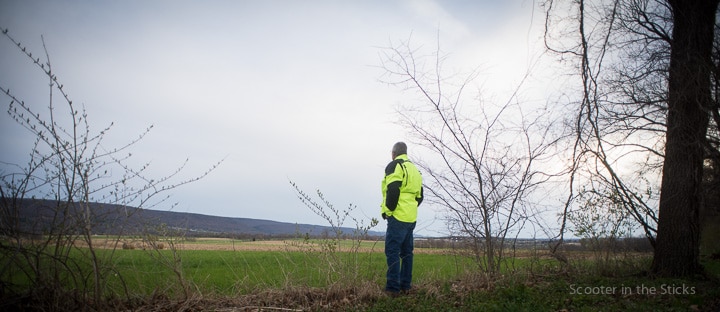 "You have pneumonia".
It's not what I expected to hear during a second visit to a doctor in a week.  The first was a feverish trek to an urgent care center on a Sunday evening when a cold or flu turned towards infection.  Being on an immune system crushing drug for ankylosing spondylitits you learn to pay attention to persistent fever lest you're body enter a competition with a bacterial interloper that it's just not prepared to fight. A horse pill of levofloxacin is the antibiotic ringer in my corner.
Several days later the fever was gone along with all other symptoms save a nasty, choking cough.  A visit to get a cough syrup prescription grew larger with a diagnosis of pneumonia.  The persistent state of feeling old, tired, exhausted started to make sense.
Into my sixth decade I've become keenly aware that my body has changed but it's subtle, a little less strength, a little less endurance, a little less desire.  But add a serious cold to the picture and suddenly I'm imagining life at a more advanced age.  It left me asking questions about what I'm doing with my days, what I want to do, and what I need to do.
I've not been on the Vespa in weeks until this evening — a short ride to test what I'm able to do and how quickly energy seeps away.  For the past year I've been thinking about growing older and this latest illness just turned up the heat. I keep thinking I've entered a levofloxacin dream.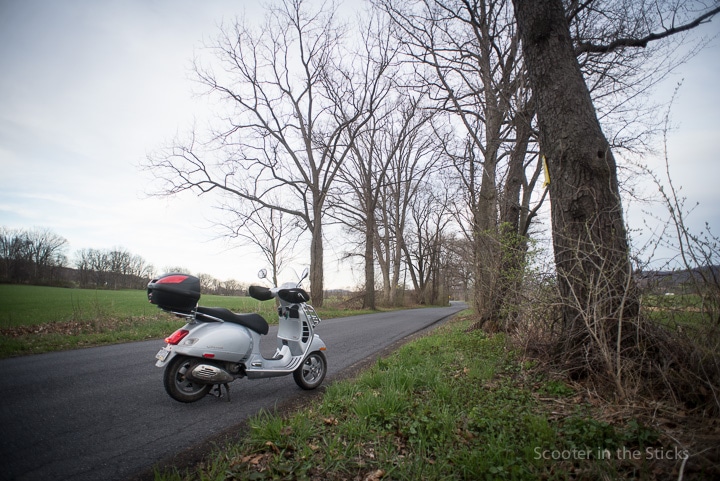 The Vespa still feels familiar.  The evening air was cool and I could feel it flow over the place in my chest that can flame into a ragged cough.  Riding with the visor down and making sure to keep any physical exertion to a minimum there were no problems.
Still, I got tired quickly just from pushing the scooter onto the centerstand and taking a few pictures.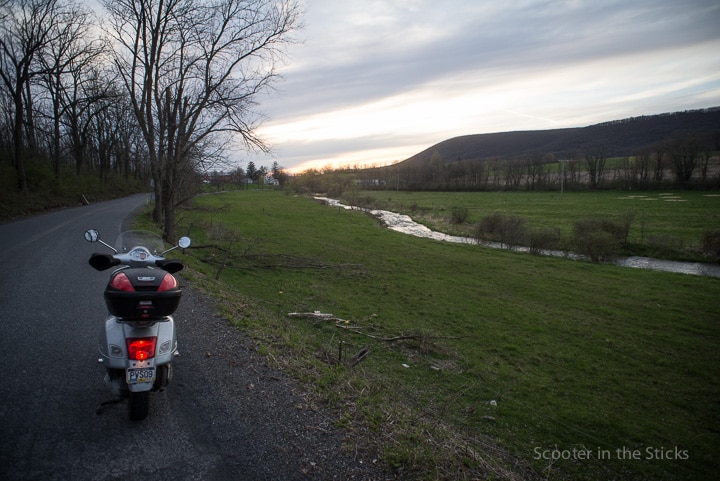 The short ride this evening was a simple, physical test.  Still not ready for a long ride but will probably be able to commute to work.  Despite fatigue, it was a thrill to see the sun fading beyond Mt. Nittany. There are many mountains I want to see by Vespa before I can't.
Thinking about health and growing old may chew away at plans and ideas — dreams really that fuel a lot of creative activity.  I'm reminded of something novelist Gabriel Garcia Marquez said about growing old:
"It is not true that people stop pursuing dreams because they grow old, they grow old because they stop pursuing dreams."
Illness put a temporary blindfold over my dreams.  Best take the blindfold off…