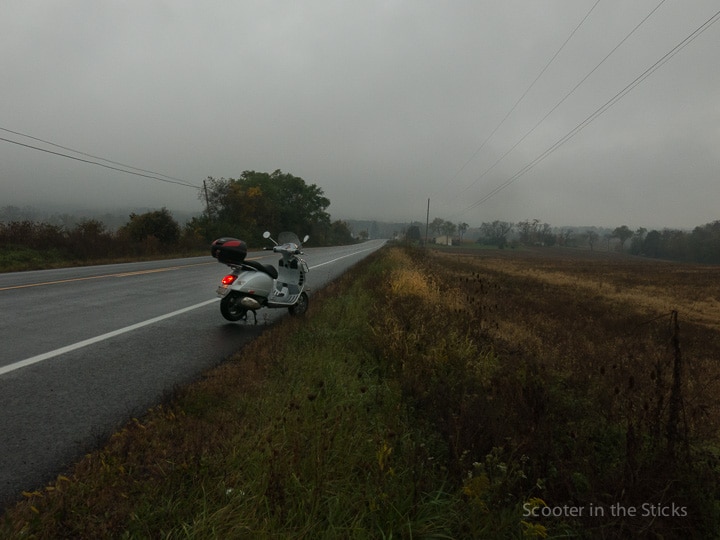 On the road early to have breakfast with photographer Frank Armstrong at the Naked Egg Cafe in Pine Grove Mills, Pennsylvania.  Grey mist shrouded the valley with a quiet threat of rain.  For a few moments I considered the seductive ease of getting into the car rather than pull on protective gear to ride.  A moment in the driveway pondering the monochrome sky and the choice was clear.
Frank was on a photographic walkabout starting a couple days in Worcester, Massachusetts.  I became part of a small email group of photographers that in the pre-digital era that included Frank and have been friends since.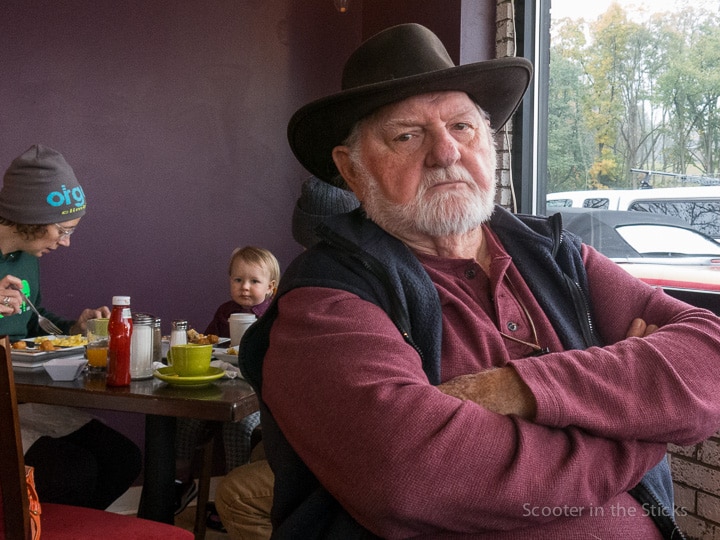 I associate two words with Frank — photography and Texas.  A camera is never out of reach and the Texan sensibility and storytelling is delivered with at Lone Star state drawl.  This quick picture was made while waiting for an order of dry toast.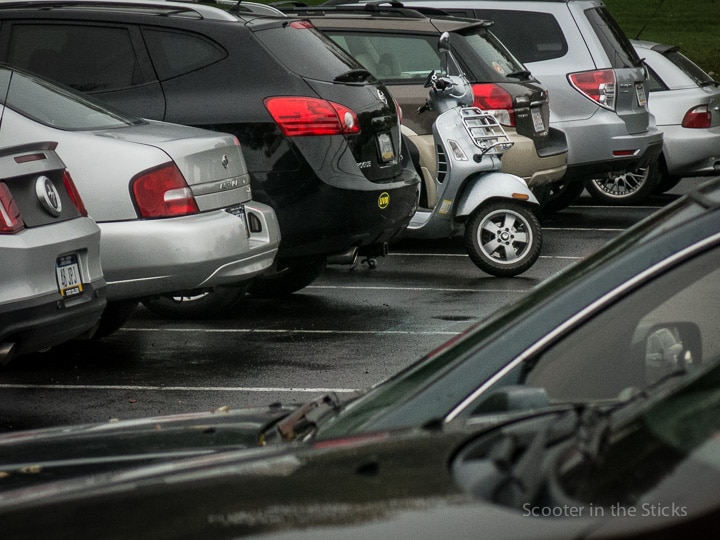 My chair faced the parking lot during breakfast and I noticed how insignificant the Vespa scooter looks amidst a sea of automobiles — a visual reminder of the need to carefully manage myself on the road and the American love affair with cars.  I predict this will not change in my lifetime and the Vespa will remain alone in the lot.
Frank is criss-crossing Pennsylvania making photographs on his way to Ohio to visit friends.  It's been awhile since I engaged the kind of serious photography he has been doing for decades.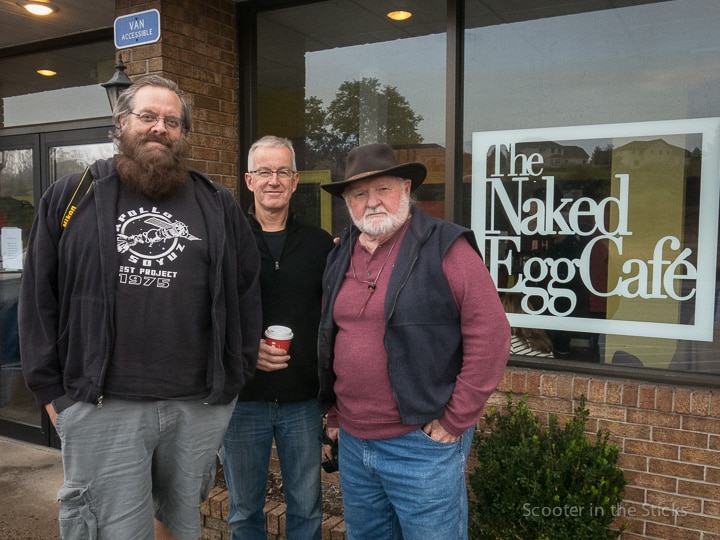 Gordon Harkins, a photography instructor at Penn State, Paul Ruby, a State College photographer, and Frank Armstrong are all members of the Zoners email group.  As much as I look forward to getting together with these guys, I have to say I was feeling glum as I considered the photographic work they are engaged in while my own creative output has spun down to images with my iPhone or point and shoot camera.     I've been in a multiple year slump.  Talking with Frank has me thinking it's time to work again…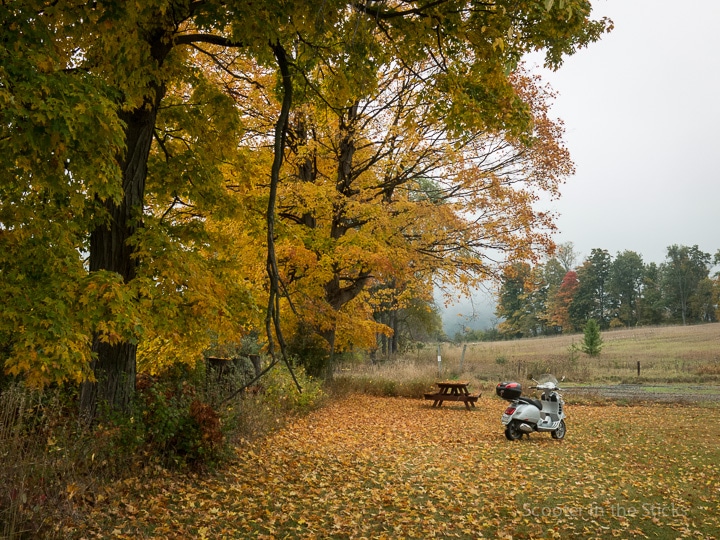 After breakfast everyone went their own way.  One stop on the way home to wonder how the summer slipped past so quickly and to think a bit about my own photographic next steps.  It's probably time to abandon film and darkroom work and make a commitment to digital photography and printing.  I've avoided it for a decade now and the result is I remain frozen in time not making any new work.  Ebay here I come…
Frank's visit this time and the ones in the past all provided some creative kick-in-the-ass though I suspect he didn't realize it.  If you have a moment check out Frank Armstrong's website to look at the complete collection of work.