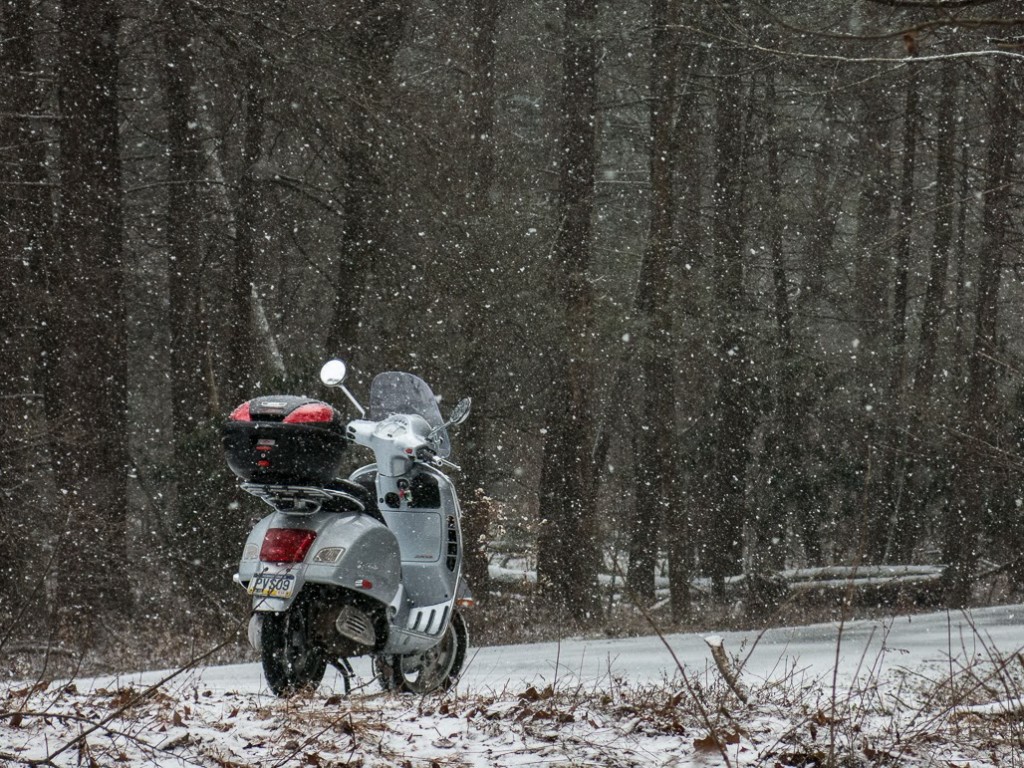 Looks as if the year will end without snow so I had to go digging in the archive for Vespa riding in snow.  This photo was made on Christmas Eve in 2013 in nearby Rothrock State Forest.
Haven't put the Heidenau snow tires on the scooter yet.  Looks like I can wait awhile longer.
Looks like Christmas Eve this year may get near 60F.  That sounds more like Florida than central Pennsylvania.