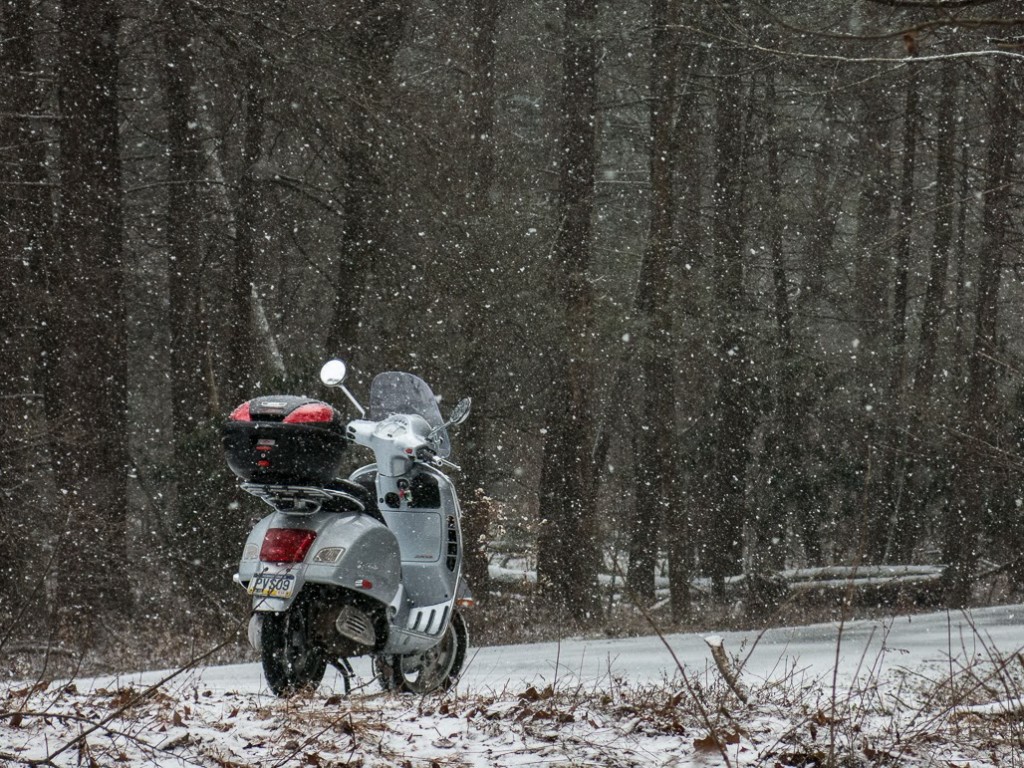 Merry Christmas from the sticks to you!  I hope peace, goodwill and plenty come into your life.
After several days of near summer-like weather an arctic front moved through bringing snow squalls and pushing the landscape towards those old, Currier and Ives holiday images.  Just before lunch on Christmas Eve and I saw the snow begin to fall and decided to take a quick ride up the mountain to find a suitable image to share.  The roads were bare until reaching the point where the pavement is no longer salted and snow gathers quickly.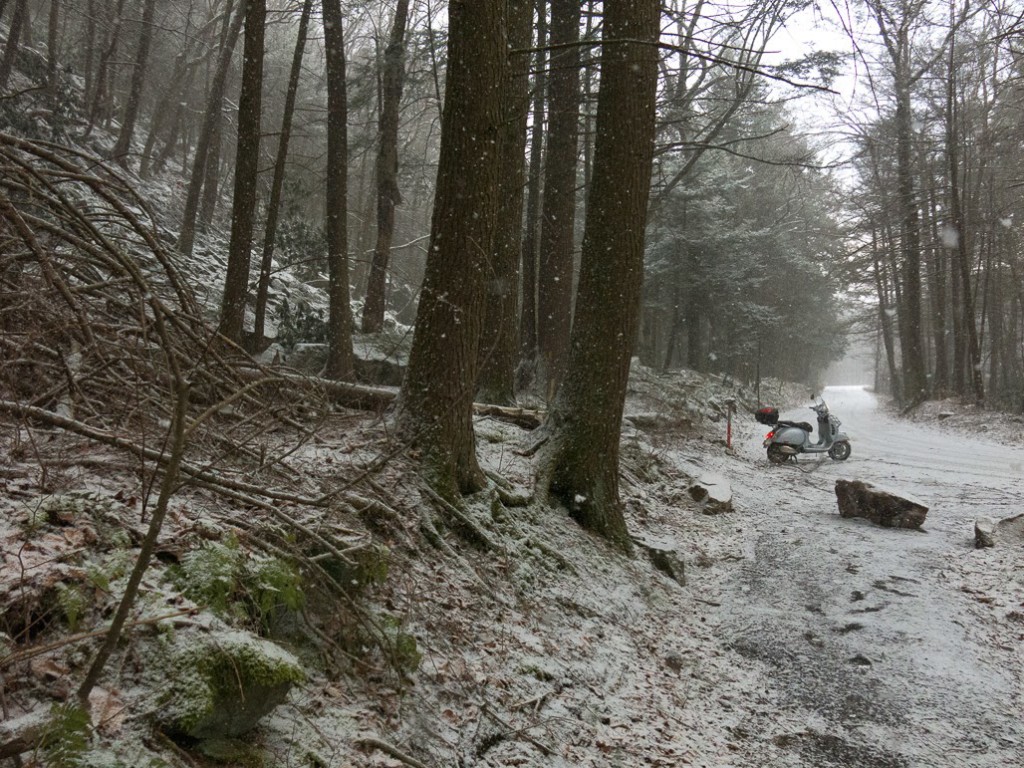 Fresh falling snow always seems peaceful and calm.  An appropriate sense of things for the holidays.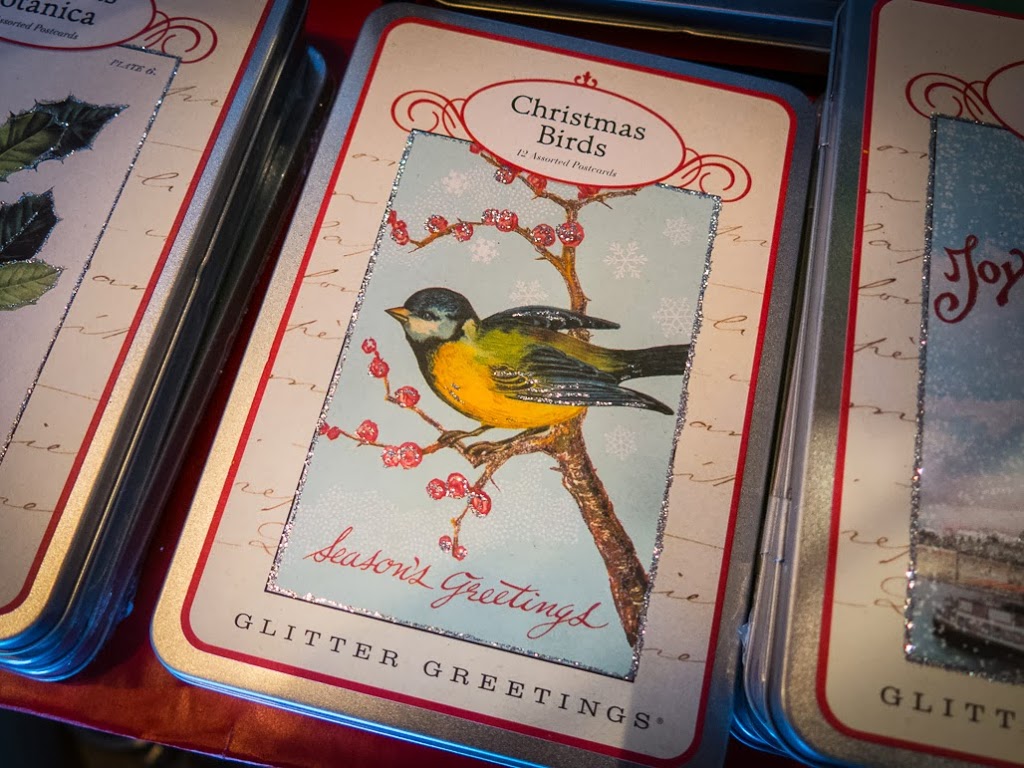 All the presents are gathered and family will arrive soon.  It's a wonderful time of year.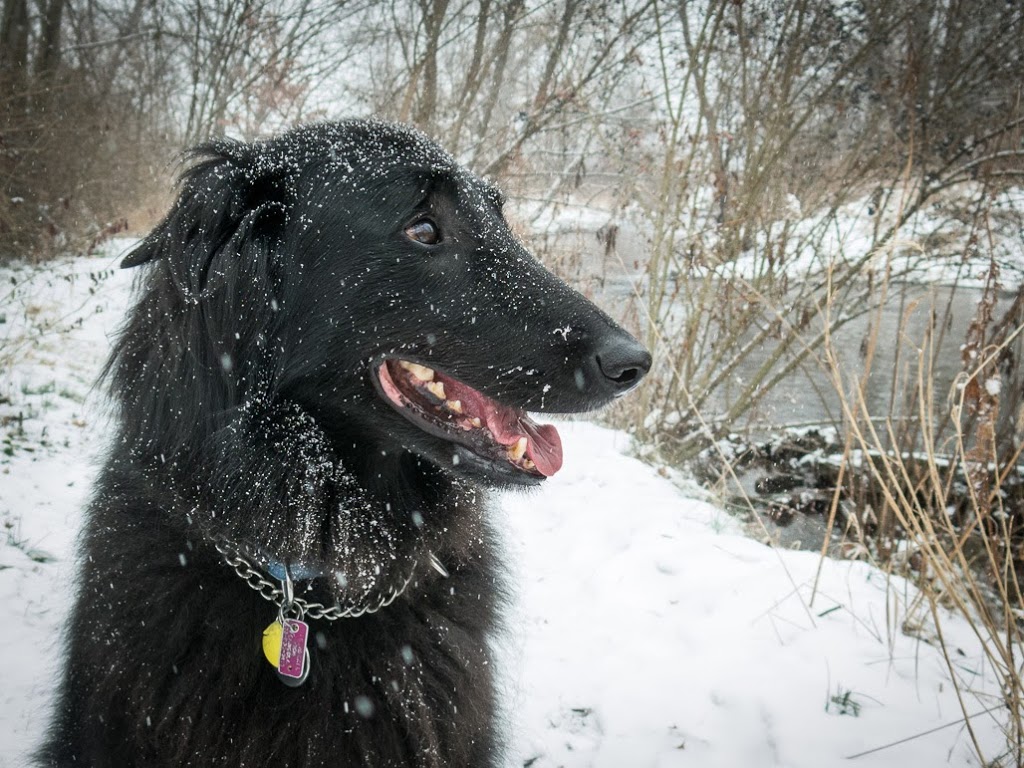 And the kids wait for the arrival of Santa Claus, or in our case, Junior waits for a trove of treats.
Merry Christmas to all and ride safe!