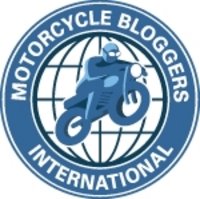 The winners of this year's Motorcycle Bloggers International (MBI) 2008 Riders Choice Awards were announced and there were a couple of interesting results. The awards, voted by thousands of motorcycle riders in 77 countries, recognize significant achievements and serious lapses in judgment during 2007 by motorcycle and related product manufacturers, persons and organizations.
Piaggio continues to ride a wave of success with their new MP3 400 scooter which is nice to see. Someday I expect to ride one of those machines. And Lois Pryce won an award for her adventures on two wheels. You may remember her from an earlier post I did. But most interesting to me was the big thumbs down for the idea that Loud Pipes Save Lives. I was surprised to see voters around the world vote this way. I sort of thought that loud machines were the order of the day for most riders. Shows how much I know.
Here is a list of this year's winners:
MBI Riders Choice – Star Awards
– Object of Lust — Ducati Desmosedici RR
– Best Concept Motorcycle or Scooter — Honda Evo 6
– Best Manufacturer's Website — BMW Motorrad
– Best New in 2007 Scooter — Piaggio MP3 400
– Best New in 2007 Motorcycle — Triumph Street Triple 675
– Most Environmentally Friendly Motorcycle – ElectricMoto Corporation Blade XT
– Wish We'd Thought of That — KTM Bread Toaster
– Women Riders Booster of the Year — Lois Pryce (20,000 mile solo ride, Alaska to the tip of South America on a 225cc bike)
– Thumbs Up — Ewan McGregor/Charlie Boorman ( Enhanced image of motorcycle riders)
MBI Riders Choice – Fallen Star Awards
– Most Disappointing Motorcycle – Suzuki B-King
– Thumbs Down — Loud Pipes Save Lives
– What Were They Thinking — Babecage
– Worst Manufacturer's Website — Cycleport/Motoport
The Riders Choice Awards are unique in that the nominees and winners are chosen by every day riders around the world, not by professional journalists. The awards reflect the judgment of the motorcycle buying public, not motorcycle industry insiders.
Anyone could vote, there was no restriction on age, gender or country. Even non-riders could vote. No registration, nor email addresses were required. However, a system of storing and analyzing IP addresses was put in place to minimize duplicate voting.
About MBI
MBI (whose motto is "Riding and writing is what we do") is a group of 161 international motorcycle weblog authors from China to Chile.
Membership is open to any motorcycle rider who maintains an active motorcycle-related Internet weblog or news web site with original commentary. With a combined readership over 5 million readers per month, the awards represent a true feeling what lives amongst the biker communities. The awards are not given by professional journalists, commercial publications or companies, but by the public.
More information about MBI, its members and the complete list of nominees will be found at the MBI web site http://www.mbiweb.org/.