That is the question.
One that goes beyond any momentary consideration of weather. It's a question of time and choices. Riding for riding's sake and not for transportation. Transportation is a simple question to answer and so is the weather. What I'm talking about is making a choice to ride when I have nowhere to go. When the choice to ride means I won't be raking leaves or paying bills. Time spent with friends or family will give way to time on the road. That choice is more difficult.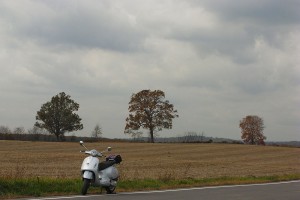 This past weekend was perfect riding weather. Gray skies, cool air, and no one on the road. And I had a ton of work to do. More than normal and the days pass quickly. I feel the clock. I make the choice to ride though I don't know if it's the right one.
It's easy to say I need to ride to stay sane but I know that's not true. If I never rode again I would retain my grip on reality. I also know that riding has changed me. For the better and that's something that's hard to dismiss. But still I'm left with much responsibility and a fixed amount of time.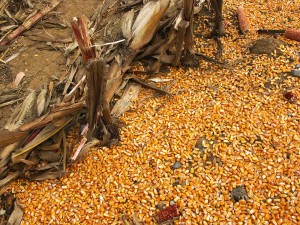 The ride was short, sixty miles with a stop for breakfast. The temperature hovered around 50 degrees and the skies remained heavy with cloud cover. Farmers were cutting corn and spills of the hard yellow stuff were evident on and along the roads, another road surface hazard that could surprise the unwary rider on dry roads.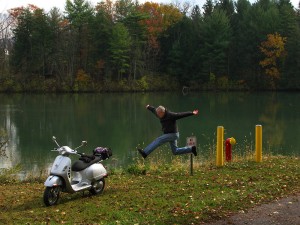 Stopping by a small lake in Pennsylvania Furnace Paul offered to leap through another picture. Looking at it now I see myself responding to the question of riding.