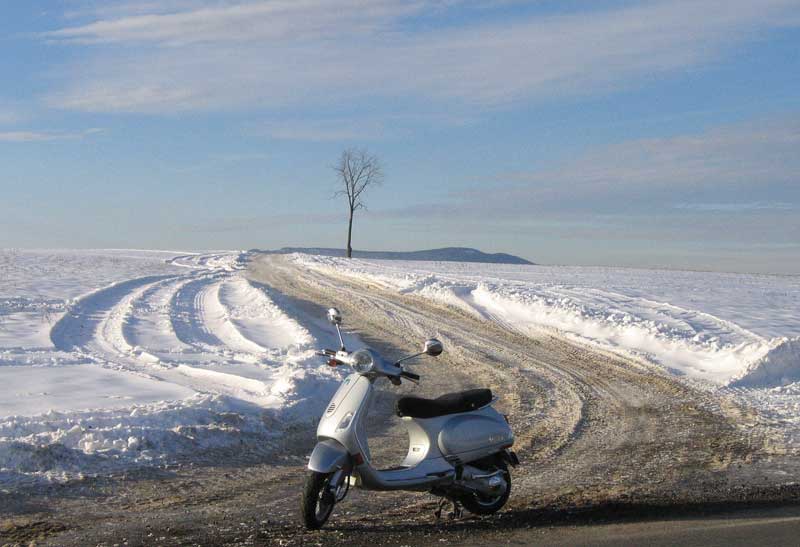 The weather forecast predicted temperatures in the 40s today so I thought I would take the scooter out for a nice long ride. Thermometer read 35 degrees when I left and the roads were clear. As the sun started to appear it got even a bit warmer though water began appearing on the roads as snow and ice melted. I managed to miss most of the spray from other vehicles but the Vespa will get a bath shortly.
MapQuest says its 48 miles to Altoona from my house but that is the more direct freeway route. I spent two hours and 58 miles on the scooter. That included one stop for hot chocolate, two stops to take pictures, and one last stop for tea. My only complaint was that my hands would get cold and I needed some heavier gloves. Altoona obliged me with a nice heavy pair of TourMaster gloves. They were perfect at $38.00. A necessity for winter riding.
This picture was made near Seven Stars, Pennsylvania on the morning route to Altoona.